Thanksgiving Bible Verses to share on Facebook, Whatsapp, Twitter and messengers.
Our website offers you a wide selection of Beautiful & Unique Thanksgiving Gifs, Bible Verses & Cards to wish your friends and family, A Happy and Wonderful Thanksgiving. Thanksgiving is a time to be thankful for the Beautiful Gifts of Life that God has given.
Send or share any of our exclusively designed Religious Happy Thanksgiving Gifs, Thanksgiving Bible Verses, Thanksgiving Cards or Animated Thanksgiving Gifs to wish your friends, colleagues, family and mates. Happy Thanksgiving Gifs available for free download for personal use only for sharing on social media or personal messengers. Please read our terms of use.
Bible Verse: Do not be anxious about anything, but in every situation, by prayer and petition, with thanksgiving, present your requests to God. And the peace of God, which transcends all understanding, will guard your hearts and your minds in Christ Jesus. Philippians 4:6-7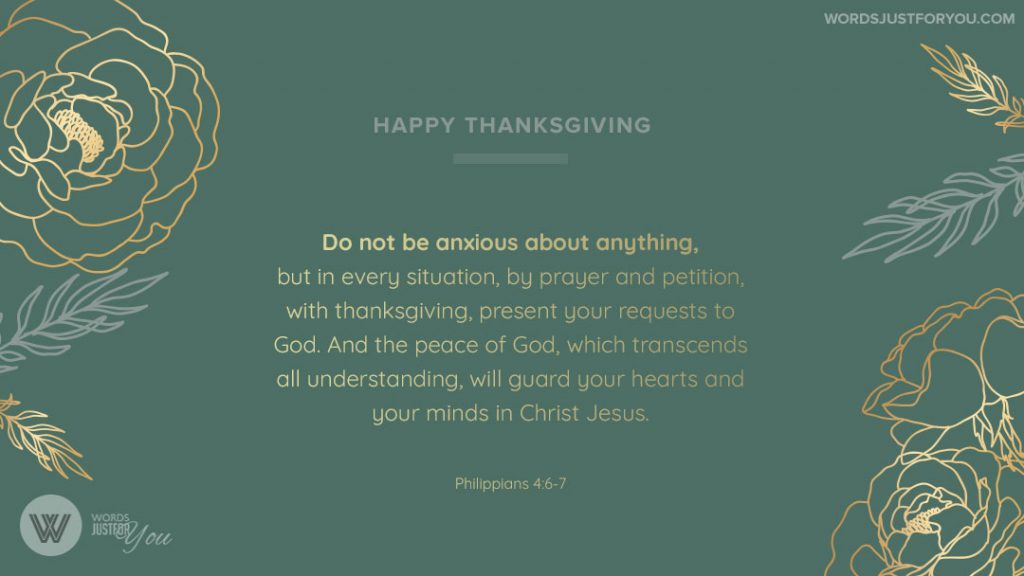 Bible Verses: For everything God created is good, and nothing is to be rejected if it is received with thanksgiving, because it is consecrated by the word of God and prayer. 1 Timothy 4:4-5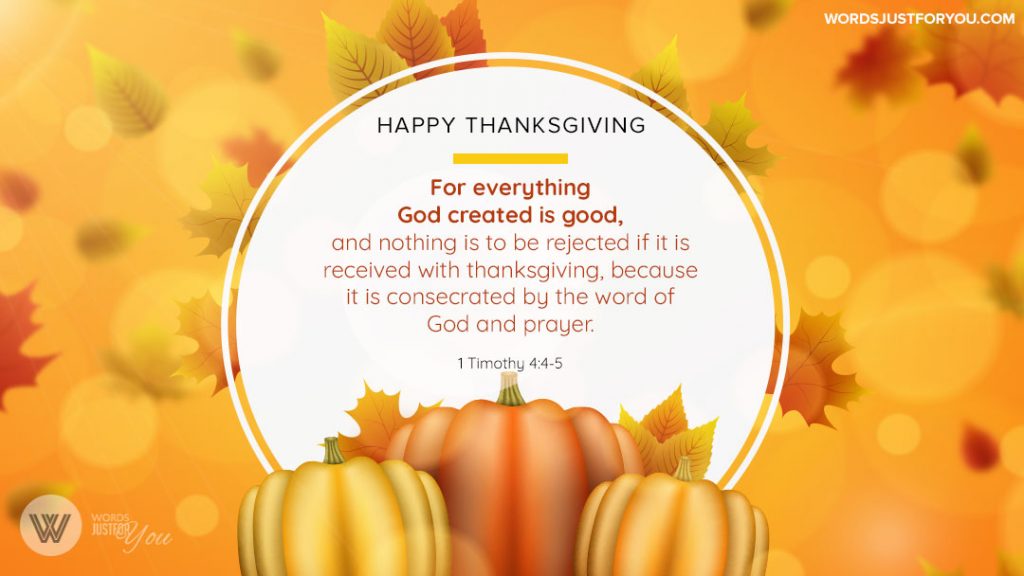 Bible Verse: Give thanks to the Lord, for he is good; his love endures forever. 1 Chronicles 16:34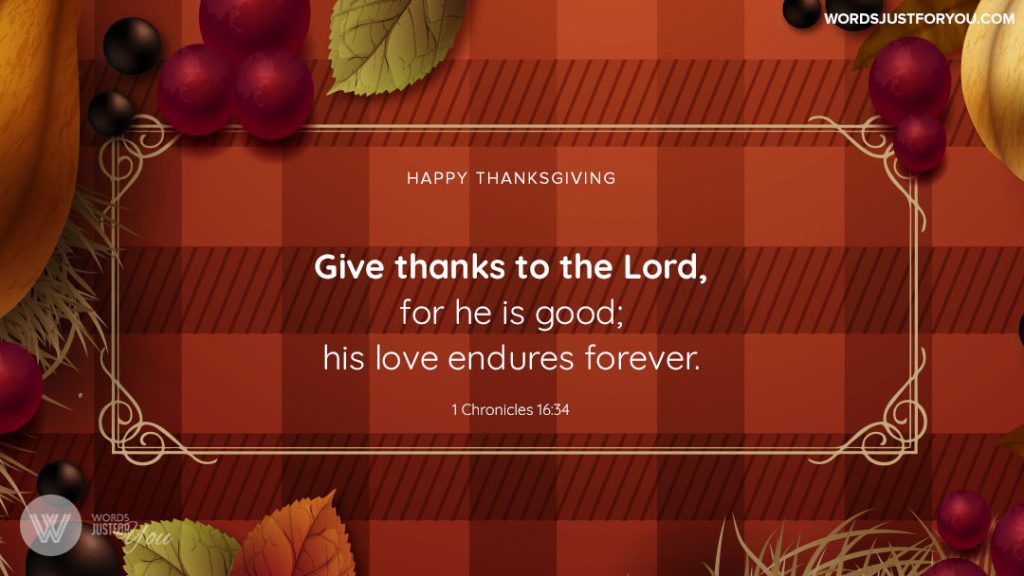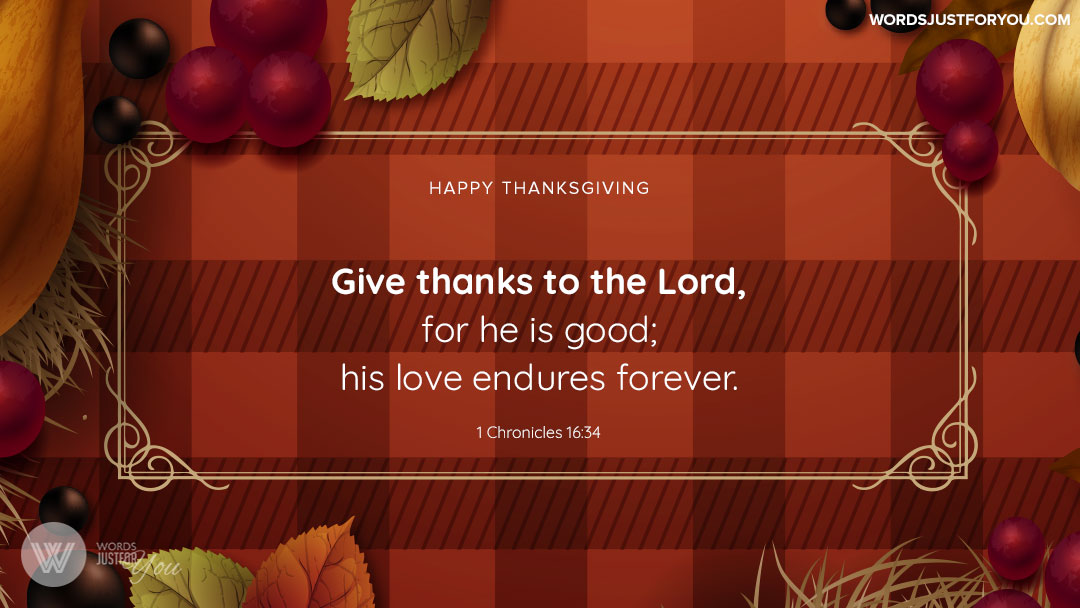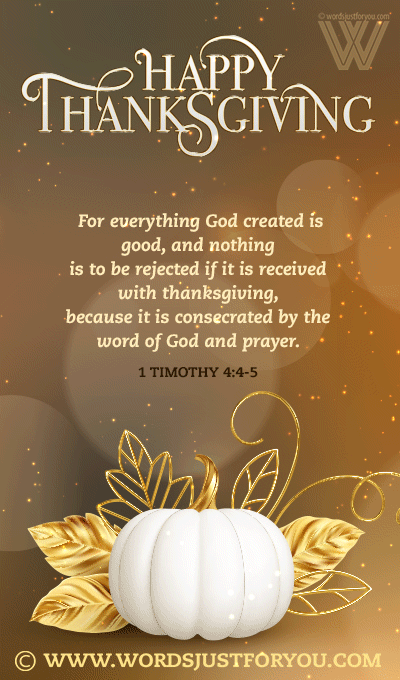 A day to be thankful to everyone around. May you have blessed Thanksgiving with family and friends.
Bible Verses: Oh come, let us sing to the Lord; let us make a joyful noise to the rock of our salvation! Let us come into his presence with thanksgiving; let us make a joyful noise to him with songs of praise! For the Lord is a great God, and a great King above all gods. Psalm 95:1-3
Bible Verse: Let them give thanks to the Lord for his unfailing love and his wonderful deeds for mankind, for he satisfies the thirsty and fills the hungry with good things. Psalm 107:8-9
Bible Verse: Finally, brothers and sisters, whatever is true, whatever is noble, whatever is right, whatever is pure, whatever is lovely, whatever is admirable—if anything is excellent or praiseworthy—think about such things. Philippians 4:8
Bible Verse: Rejoice always, pray without ceasing, give thanks in all circumstances; for this is the will of God in Christ Jesus for you. 1 Thessalonians 5:16-18
Scroll down below for more Thanksgiving cards
About Thanksgiving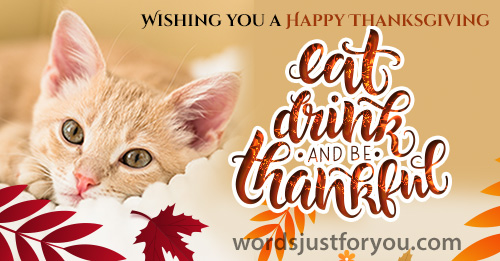 In the United States, Thanksgiving is a national holiday and generally kicks start the "Holiday Season". This holiday is celebrated on the fourth (4th) Thursday in November with family and friends. "Turkey" has become synonymous with Thanksgiving, as a meal of choice.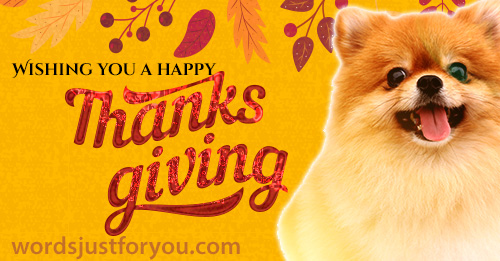 The day is filled with wonderful messages of "thanks to family and friends, being thankful for what they have in their lives. Friends, families and loved ones gather for a traditional dinner which includes roast turkey with gravy, stuffing, vegetables, potatoes, cranberry sauce and pumpkin pie. The day after Thanksgiving Day, is Black Friday which marks the start of the Holiday shopping season.
For more video cards, please subscribe to our Youtube Channel as per link below (YOUTUBE CHANNEL)
Like, Share, Subscribe & Follow Us: WordsJustforYou
View more Gifs at GreetingsGif.com and HappyNewYearGifs.com