Memorial Day 2023 GIFs
Best Original Animated Memorial Day 2023 GIFs for WhatsApp, Facebook, Twitter, Instagram and other messengers to share with family and friends.
Unique and Original GIFs available for download exclusively from www.wordsjustforyou.com.
It's another year, another opportunity to appreciate and "Remember & Honor All Those Who Served". In honor of all those who have served, we have exclusively designed animated gifs and cards that available for download and sharing on personal messengers. We offer a wide selection of animated gifs for different occasions. You can find more gifs, by clicking on this link.
Topics
When is Memorial Day 2023 ?
In the United States of America, this is a federal holiday which commemorates the military forces who lost their lives while serving in the Armed Forces. This holiday is observed on the last Monday of May.
(Keep scrolling below to view images and gifs)
Happy Memorial Day 2023 GIF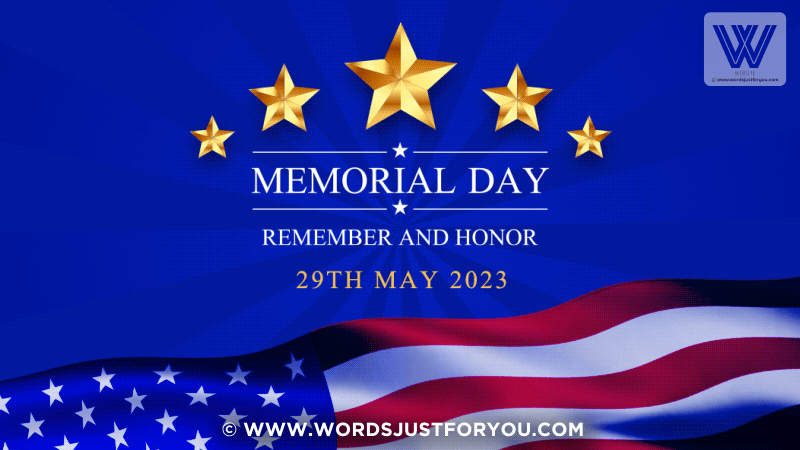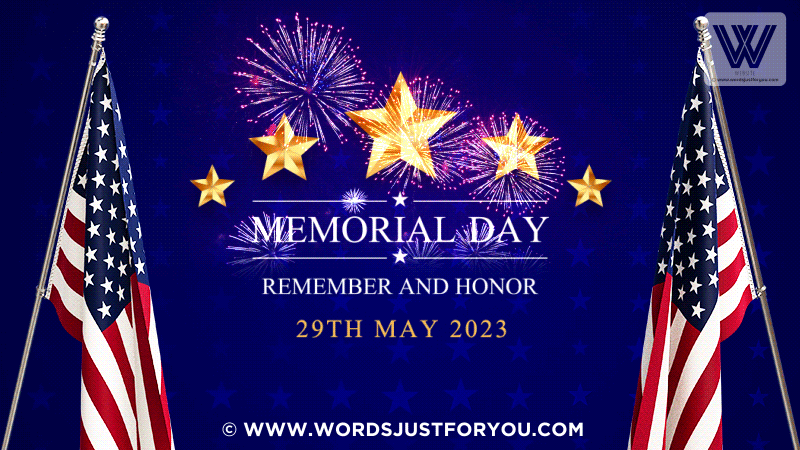 Memorial Day GIF Remember & Honor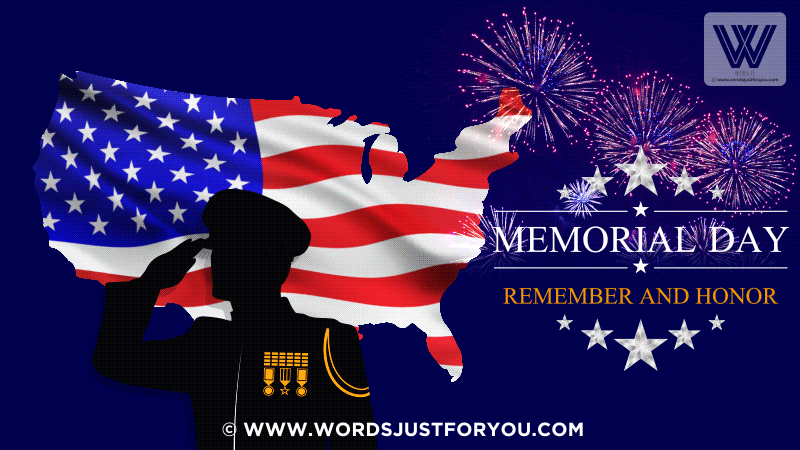 Blessed Memorial Day GIF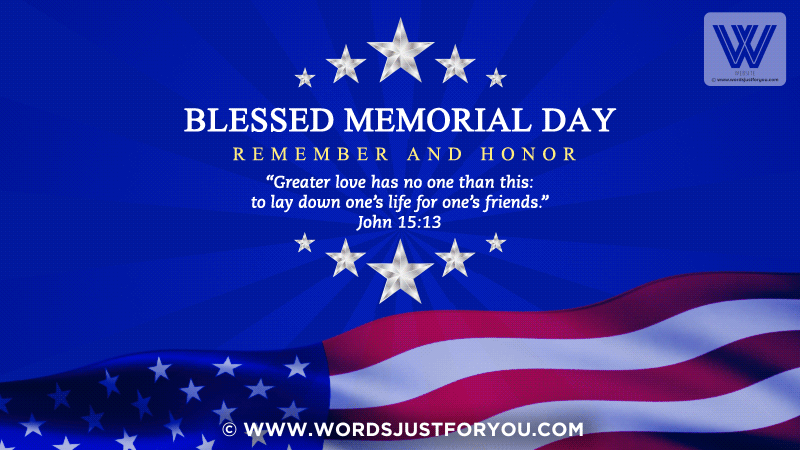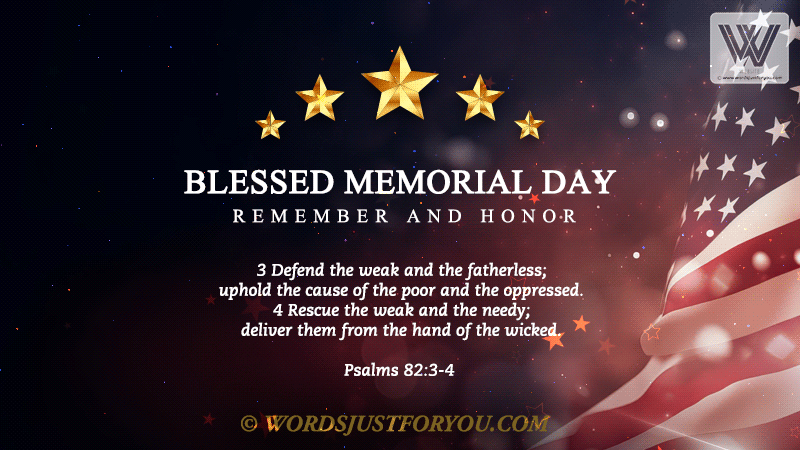 20+ Memorial Day GIFs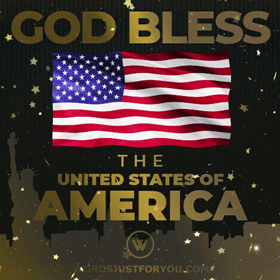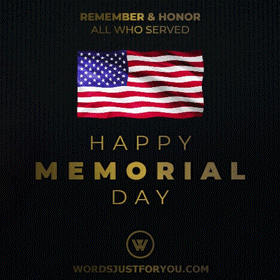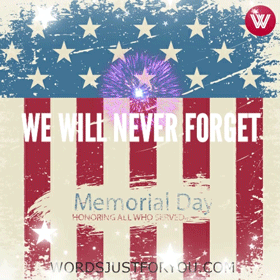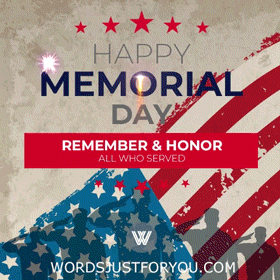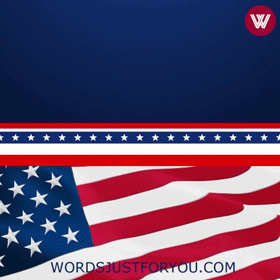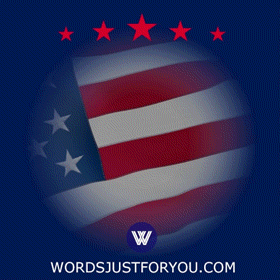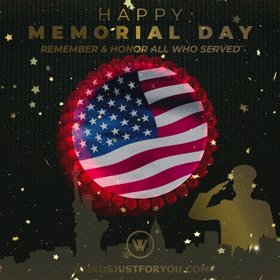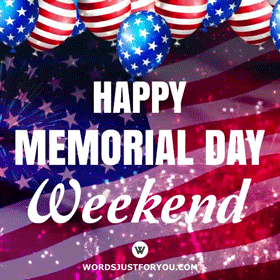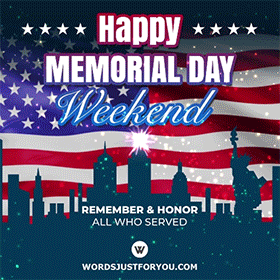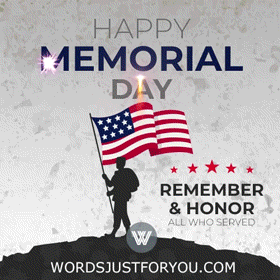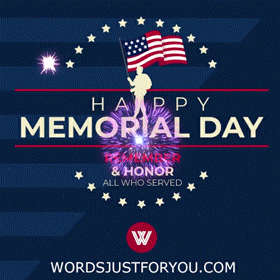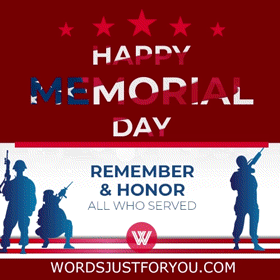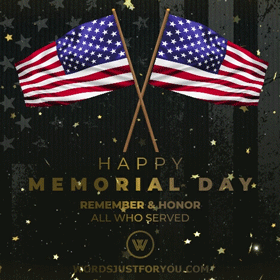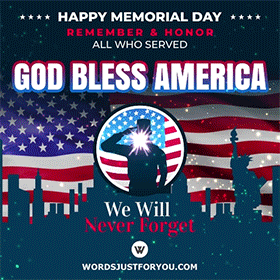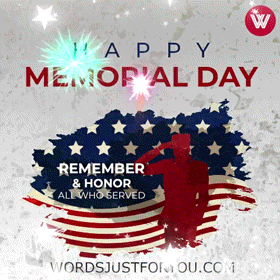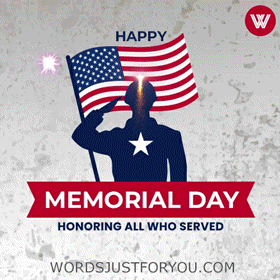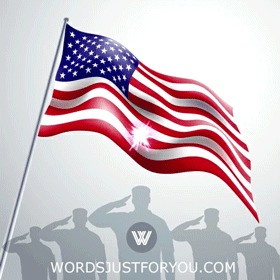 Thank you for visiting our Website. This encourages our team to continue to develop and design latest animated gifs and cards on a regular basis! Our website offers you a wide selection of animated gifs, ecards, quotes and images.
How to Download Gifs from our Website?