Juneteenth Flag Gif Image for Facebook, Twitter, Whatsapp and other messengers to share.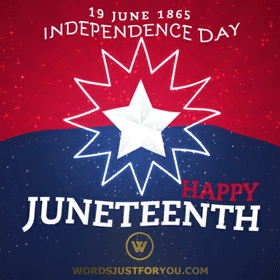 Independence Day – 19 June 1865 Gif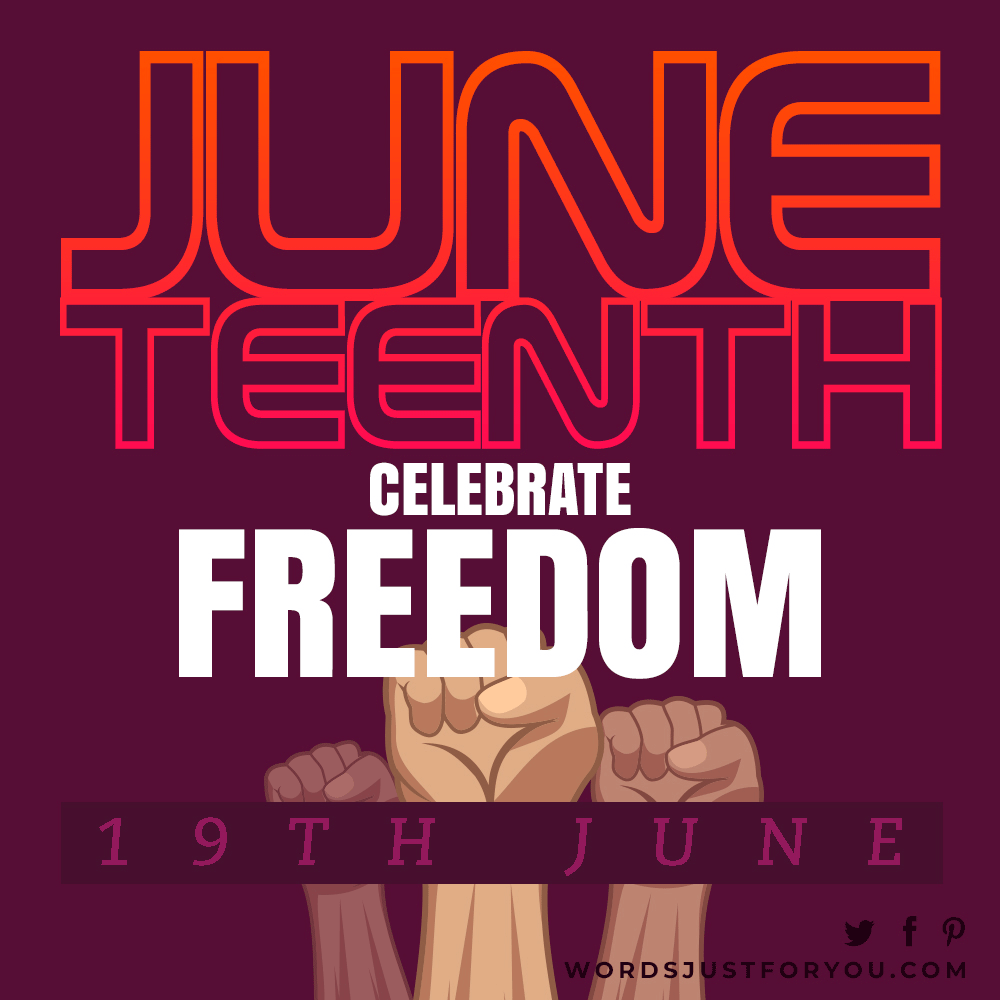 Download and Share Juneteenth Gif & Images on social media platforms and personal messengers.
Happy Juneteenth 2021
19th June marks Juneteenth which commemorates the end of slavery and recognizes justice and freedom for African Americans in America.
Juneteenth Quotes
"Juneteenth has never been a celebration of victory or an acceptance of the way things are.
It's a celebration of progress. It's an affirmation that despite the most painful parts of our history, change is possible—and there is still so much work to do." Quote by Barack Obama
"What I love about #Juneteenth is that even in that extended wait, we still find something to celebrate. Even though the story has never been tidy, and Black folks have had to march and fight for every inch of our freedom, our story is
nonetheless one of progress." Quote by Michelle Obama
You can view more Juneteenth Gifs below:
View more Gifs at GreetingsGif.com and HappyNewYearGifs.com