Motivational and Inspirational January Daily Quotes with Dates for Facebook, Twitter, Instagram, WhatsApp Status, and other social media services and personal messengers.
Motivational and inspirational quotes are always important to motivate and inspire you to do great things for yourself. You may be starting a new job or a new assignment or just looking forward to that next big dream project, whatever it maybe it is never too late to start with the right attitude and stay focused on your goals. A little bit of motivation can help you every step of the way! After all, we continue to learn every day! What's better than motivating yourself and others to achieve the best in life. Sometimes a few words at the right time, can be life changing which may give you a new perspective perhaps.
We continue to seek and publish motivational quotes that you can use every day! Whether for yourself, for your colleagues or friends, we hope you find just the quotes that makes a difference to you.
Share our motivational quotes, inspirational quotes, daily quotes on personal messengers or social media anytime.
We wish that you find success and happiness in everything you do!
January Daily Quotes
JANUARY 1: "Take a leap of faith and begin this wondrous new year by believing." Sarah Ban Breathnach
JANUARY 2: "Life begins at the end of your comfort zone." Neale Donald Walsch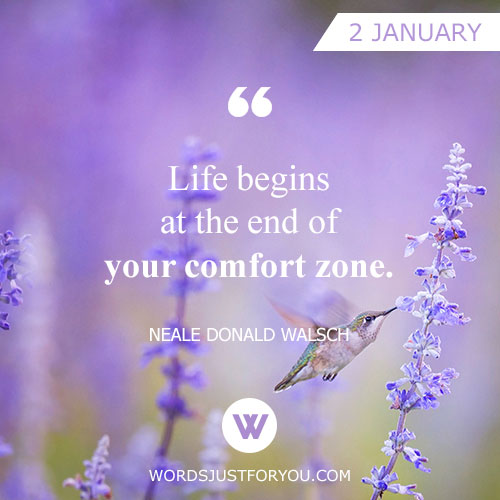 JANUARY 3: "Go confidently in the direction of your dreams." Henry David Thoreau
JANUARY 4: "Year's end is neither an end nor a beginning but a going on. Hal Borland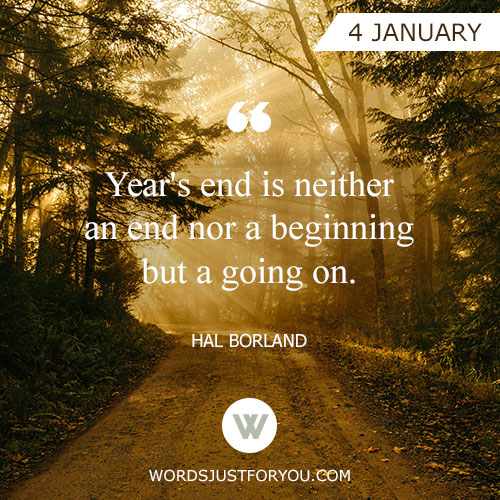 JANUARY 5: "Year's end is neither an end nor a beginning but a going on. Hal Borland
JANUARY 6: "It takes courage to grow up and become who you really are." E.E. Cummings
JANUARY 7: "You are never too old to set another goal or to dream a new dream." C.S. Lewis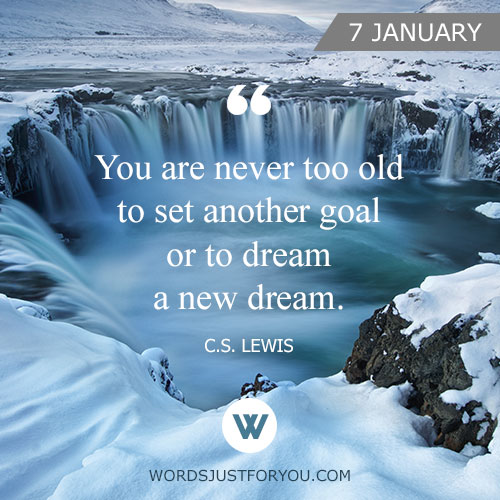 JANUARY 8: "I like the dreams of the future better than the history of the past." Thomas Jefferson
JANUARY 9: "You always want to be open to possibilities in the new year." Bob Casey, Jr.
JANUARY 10: "It is never too late to be what you might have been." George Eliot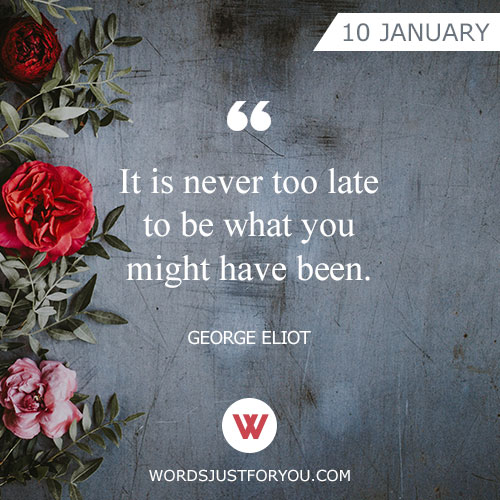 JANUARY 11: "You get a new year, you get a new start, you get a new opportunity." Billy Butler
JANUARY 12: "Cheers to a new year and another chance for us to get it right." Oprah Winfrey
JANUARY 13: "We must accept finite disappointment, but never lose infinite hope." Martin Luther King Jr
January 14: "The quality, not the longevity, of one's life is what is important." Martin Luther King Jr
January 15: "Means we use must be as pure as the ends we seek." Martin Luther King Jr
January 16: "In the End, we will remember not the words of our enemies, but the silence of our friends." Martin Luther King Jr
January 17: "If you want to conquer fear, don't sit home and think about it. Go out and get busy." Dale Carnegie
January 18: "We may encounter many defeats but we must not be defeated." Maya Angelou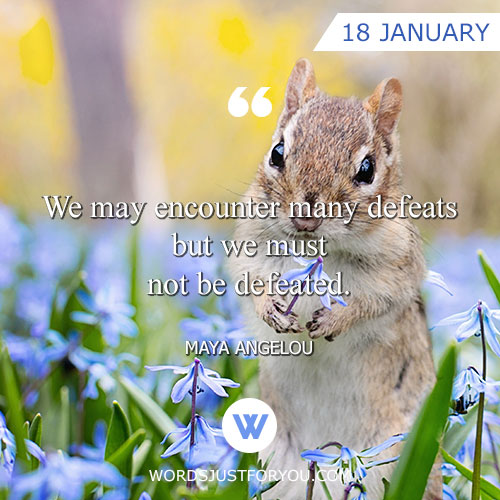 January 19: "When you reach the end of your rope, tie a knot in it and hang on." Franklin D. Roosevelt
January 20: "The way get started is to quit talking and begin doing." Walt Disney
January 21 "Don't let yesterday take up too much of today." Will rogers
January 22: "It's not whether you get knocked down, it's whether you get up." Vince Lombardi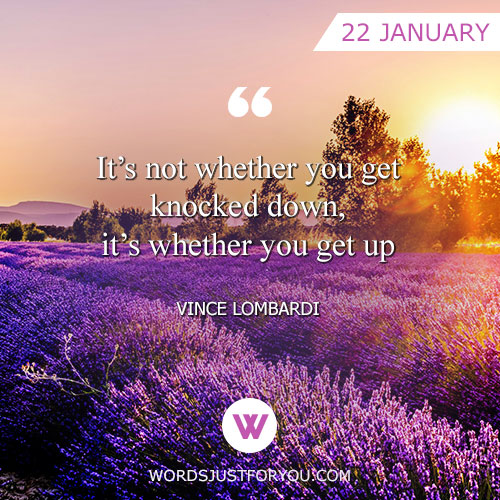 January 23: "If you are working on something that you really care about, you don't have to be pushed. The vision pulls you." Steve Jobs
January 24: "Failure will never overtake me if my determination to succeed is strong enough." Og Mandino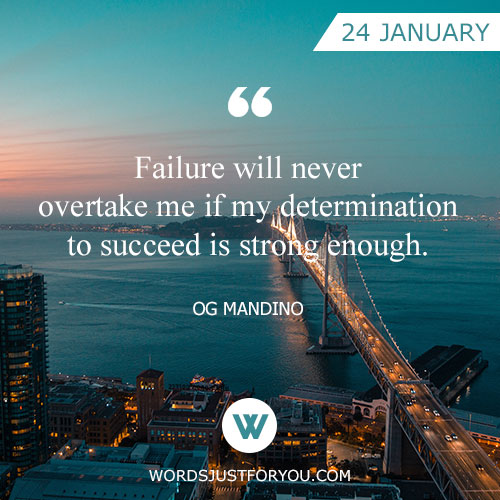 January 25: "Imagine your life is perfect in every respect; what would it look like?" Brian Tracy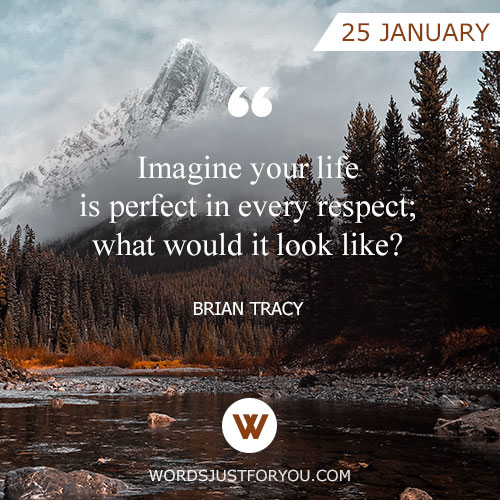 January 26: "We generate fears while we sit. We overcome them by action." Dr. Henry Link
January 27: "The man who has confidence in himself gains the confidence of others." Hasidic Proverb
January 28: "Creativity is intelligence having fun." Albert Einstein
January 29: "Develop an 'Attitude of Gratitude'. Say thank you to everyone you meet for everything they do for you." Brian Tracy
January 30: "The future belongs to the competent. Get good, get better, be the best!" Brian Tracy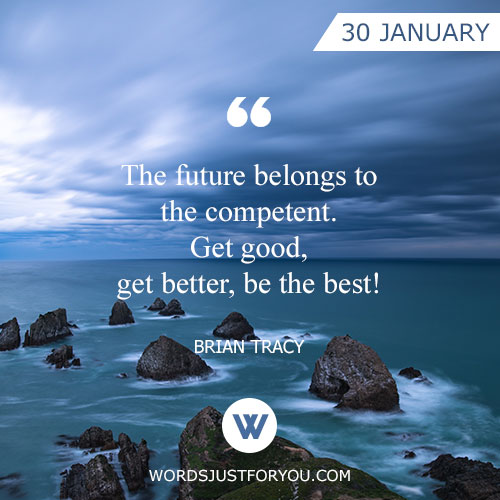 January 31: "To see what is right and not do it is a lack of courage." Confucius
Thank you for visiting our Website. This encourages our team to continue to develop and design latest high quality animated gifs and cards on a regular basis! Our website offers you a wide selection of animated gifs, ecards, quotes and images.
How to Download Gifs/Images from our Website?