Happy Women's Day Images for Facebook, Twitter, Whatsapp and other messengers to share with family and friends.
International Women's Day is celebrated globally on 8th March to recognise women's social, economic, cultural, and political achievements. This day brings to attention issues relating to women's rights such as gender equality, reproductive rights, and violence against women.
Happy International Women's Day 2023
The theme for International Women's Day, 8 March 2023 (IWD 2023) is, "DigitALL: Innovation and technology for gender equality". This theme is aligned with the priority theme for the upcoming 67th Session of the Commission on the Status of Women (CSW-67), "Innovation and technological change, and education in the digital age for achieving gender equality and the empowerment of all women and girls". (For more information see link, UNWOMEN)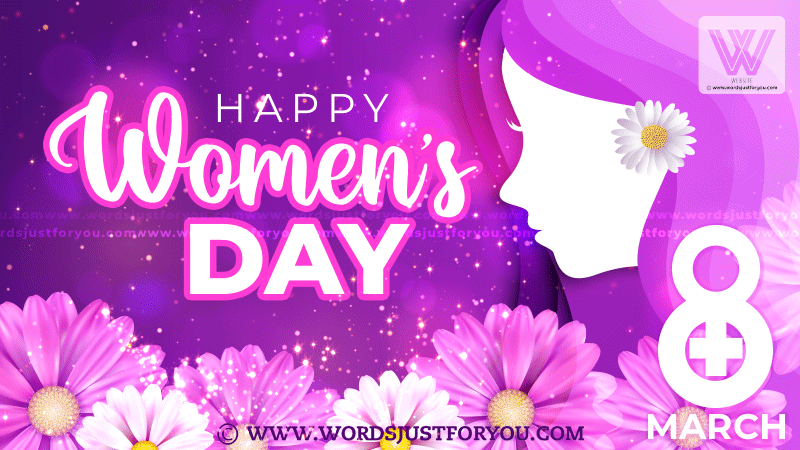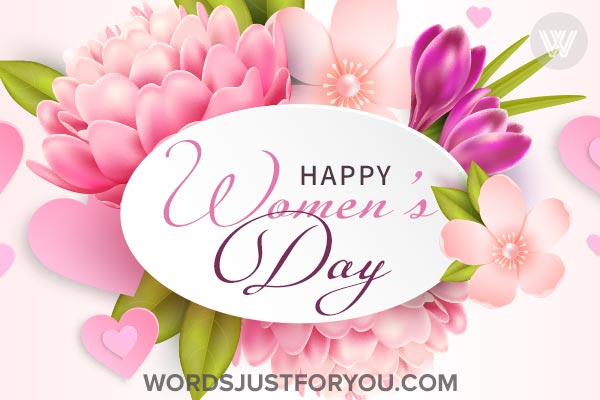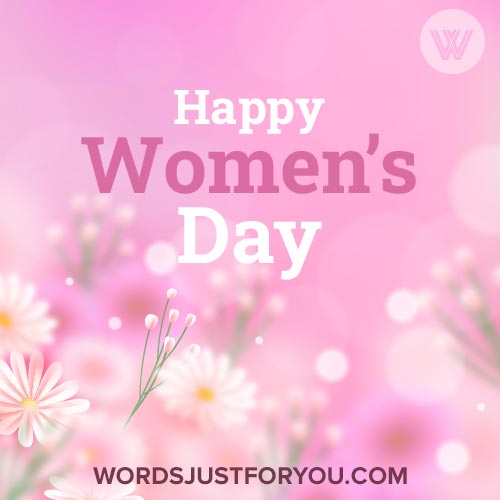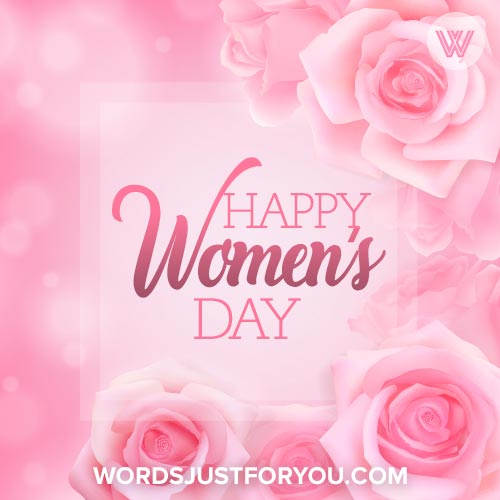 "Women are the largest untapped reservoir of talent in the world." –Hillary Clinton
"There is nothing stronger than a broken woman who has rebuilt herself." Hannah Gadsby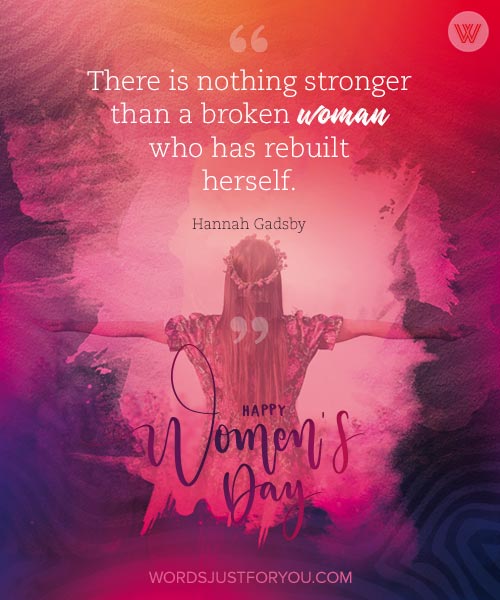 Happy Women's Day 2023
"A woman with a voice is by definition a strong woman. But the search to find that voice can be remarkably difficult." –Melinda Gates
"Women's value has been under-recognized for far too long." –Sidney Sheldon
"I am grateful to be a woman. I must have done something great in another life." Maya Angelou
"Human rights are women's rights and women's rights are human rights."
Hillary Clinton
"A girl should be two things: Who and what she wants." –Coco Chanel
"Feminism isn't about making women strong. Women are already strong. It's about changing the way the world perceives that strength." –G.D. Anderson
"There is no force more powerful than a woman determined to rise." –W.E.B. Dubois
"Every Woman's success should be an inspiration to another. We're strongest when we cheer each other on." Serena Williams
"Life is tough, my darling, but so are you." Stephanie Bennett-Henry
"There is no limit to what we, as woman, can accomplish." Michelle Obama
Happy Women's Day Images / Happy Women's Day Images
#InternationalWomensDay, #IWD2023, #WomensDay
Free Download & Sharing for personal use only. You are not allowed to reproduce, redistribute, or republish any content from this website. Please read full Term of Use for more details.
Like, Share, Subscribe & Follow Us: WordsJustforYou
View more Gifs at GreetingsGif.com and HappyNewYearGifs.com