Happy Shavuot Gif – Animated Happy Shavuot Gif 2021 for Facebook, Twitter, Whatsapp and other messengers to share with family and friends.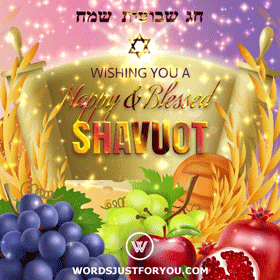 Wish your family and friends a Happy & Blessed Shavuot with this Animated Happy Shavuot Gif. Available for download and sharing on personal messengers.
Happy Shavuot 2021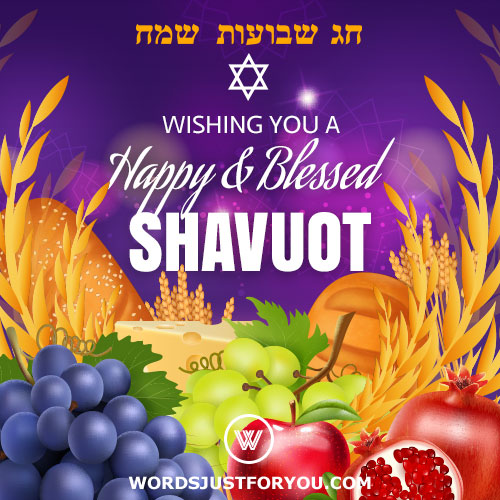 Happy Shavuot Wishes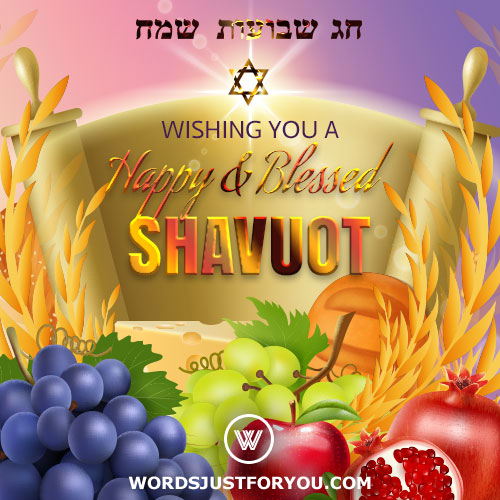 Happy & Blessed Shavuot
Shavuot is a Jewish Holiday (celebrated between May 16 to 18) which marks the wheat harvest in Israel. This holiday is of great religious significance as it commemorates the day God gave the nation of Israel the Torah on Mount Sinai.
Wishing you Peace, Prosperity and a Joyous Shavuot!
You may also like this:
For more Daily Gifs, please click on this LINK
More Related Post Links Below:
1. Motivational Fresh Start Gif – 5725
2. Monday Quote – 5582
3. Wednesday Quote – 5586
4. Monday Quote – 5547
5. Cute Good Morning Gif – 5516