Happy Birthday to You Confetti Gif for Facebook, Twitter, WhatsApp sharing with Family and Friends
Send special Animated Birthday Wishes to your family, friends, colleagues and loved ones with our exclusive custom Animated Birthday Gifs. Animated Birthday Wishes for Relationships, Love, different languages, flowers, glitters, hearts, stars, fireworks, confetti, cakes and many more.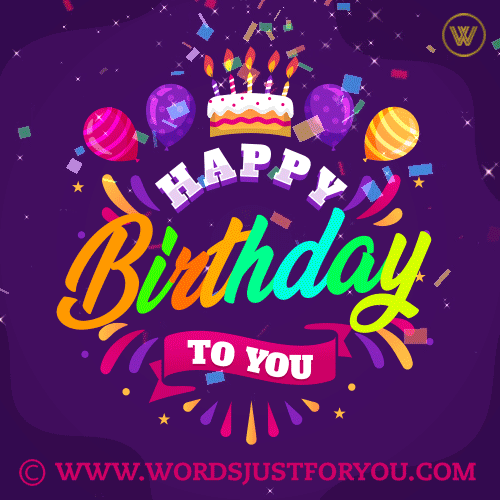 Description: This Animated Happy Birthday GIF Greetings contains colorful animated birthday wishes with Confetti and Balloons.
Message: Happy Birthday to You !
Available are Birthday Wishes like Happy Birthday Flowers, Glitter Birthday Gifs, Happy Birthday Cakes Gif, Happy Birthday Candles Gif, Happy Birthday Balloons Gif, etc.
Additionally, also available is Birthday Gifs for Age and Birthday Gifs for family like Happy Birthday Mom, Dad, Son, Daughter, Happy Birthday Grandma, Grandpa, Sister, Brother, Aunt, Uncle, etc. Animated Happy Birthday Gifs with Names Available HERE.
More related birthday posts:
Other Related Posts:
1. Happy Birthday with Balloons Gif – 7794
2. Animated Happy Birthday Balloons Gif – 7831
3. 50+Happy Birthday Cake Gif – 7830
4. Chocolate Cake Birthday Wishes Gif – 7689
5. Happy Birthday with Emoji Gif – 7688