Happy Birthday Mom Gif
Mom's Birthdays are special for everyone and below is a beautiful animated Birthday Gif for Mom with Balloons, Glitter and Falling Glitter that you can send. Our website offers you a wide selection of Happy Birthday Gifs for Mom to wish family, friends and colleagues. Send or share any of our birthday gifs and make your Mom feel overjoyed.
Beautiful Animated Birthday Gif for Mom to share with family, friends and colleagues on social media or personal messengers.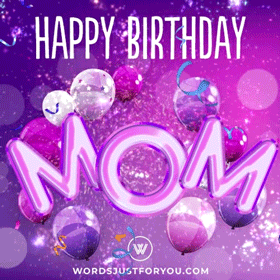 Happy Birthday Quote for Mom
"Mama was my greatest teacher, a teacher of compassion, love and fearlessness. If love is sweet as a flower,
then my mother is that sweet flower of love." ~ Quote by Stevie Wonder ~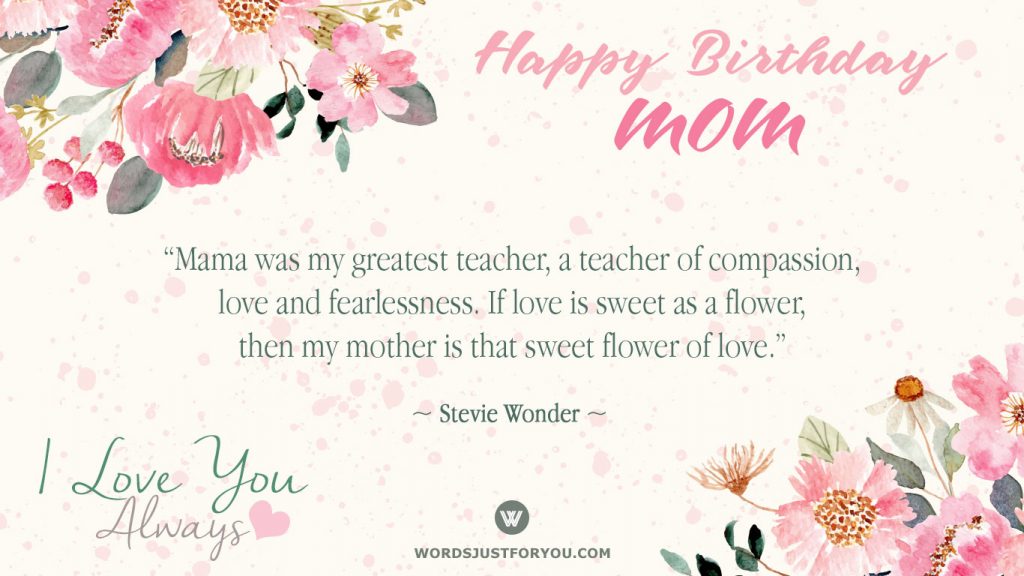 "Compassion is like mother giving love to her children. Mother's ways are higher than others, even when everyone rejects, mother accepts with her arms open and wide." ~ Quote by Amit Ray ~
Happy Birthday with Sound Video Gif on Youtube for Sharing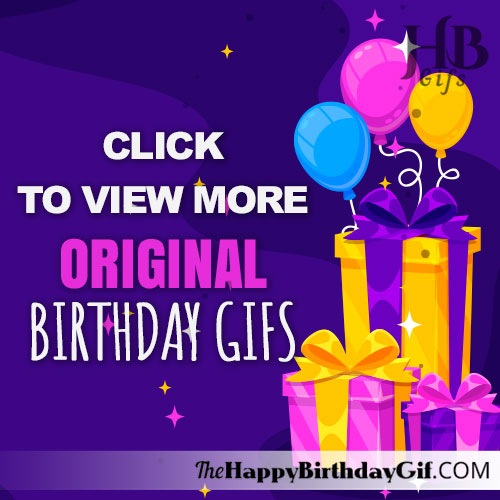 For more birthday video cards, please subscribe to our Youtube Channel as per link below (YOUTUBE CHANNEL)
Like, Share, Subscribe & Follow Us: WordsJustforYou
View more Gifs at GreetingsGif.com and HappyNewYearGifs.com