Happy Beer Day Gifs for Facebook, Twitter, Whatsapp and other messengers to share with family and friends.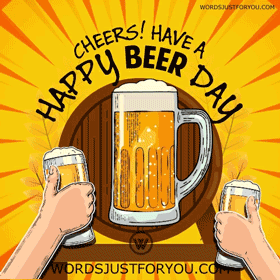 Celebrate International Beer Day with a glass (or can) of your favorite beer!
International Beer Day is celebrated on the first Friday of August every year. This is a time to celebrate the one of the world's oldest drinks. This is a day to set aside differences and celebrate the love of beer.