Feliz Navidad GIF – Merry Christmas in Spanish Gif for Whatsapp, Facebook, Twitter, messengers and sharing with family and friends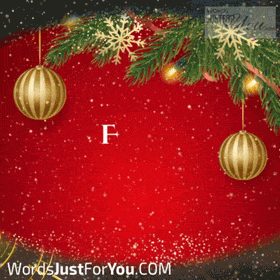 Wish your loved ones a Merry Christmas in Spanish with this Feliz Navidad Gif this holiday season. Feliz Navidad y Próspero Año Nuevo Gif for Download and sharing on personal messengers.
Merry Christmas and A Happy New Year !
Feliz Navidad y Próspero Año Nuevo !
Whether you like to say Merry Christmas, Happy Christmas, Feliz Navidad, Happy Holidays, Season's Greetings or any other specific way, we sure wish you and your loved ones a great time of togetherness, fun and enjoyment.

Animated Merry Christmas Gif in Spanish for Whatsapp, Facebook, Twitter, Instagram, and other messengers
More related posts:
1. https://www.wordsjustforyou.com/merry-christmas-gif-28/
2. https://www.wordsjustforyou.com/cute-merry-christmas-gif-5605/
3. Animated Merry Christmas Gif – 5620