Famous Quotes by Mahatma Gandhi
Mahatma Gandhi
Mahatma Gandhi, considered as the father of his country (India) is famous for his doctrine of non-violent protests to achieve progress on political and social matters. Born on 2nd October 1869 in Porbandar, India, Mohandas Karamchand Gandhi, became Mahatma Gandhi to many Indians who admired and followed him. He was a lawyer, politician, social activist and a writer. Even today, his legacy is universally recognized, and his quotes remain an inspiration to many. He died on January 30, 1948 but his words will live forever.
We have selected quotes of Mahatma Gandhi that we believe will inspire and motivate you, your team, colleagues, family, friends and relatives. While the challenges facing each generation maybe different, his words inspire us to live a life that has a greater purpose for the citizens of this world.
Famous Quotes by Mahatma Gandhi to share on Facebook, Twitter, social media or personal messengers.
Famous Quotes by Mahatma Gandhi
"A man is but the product of his thoughts. What he thinks he becomes."
"There is force in the universe, which, if we permit it, will flow through us and produce miraculous results."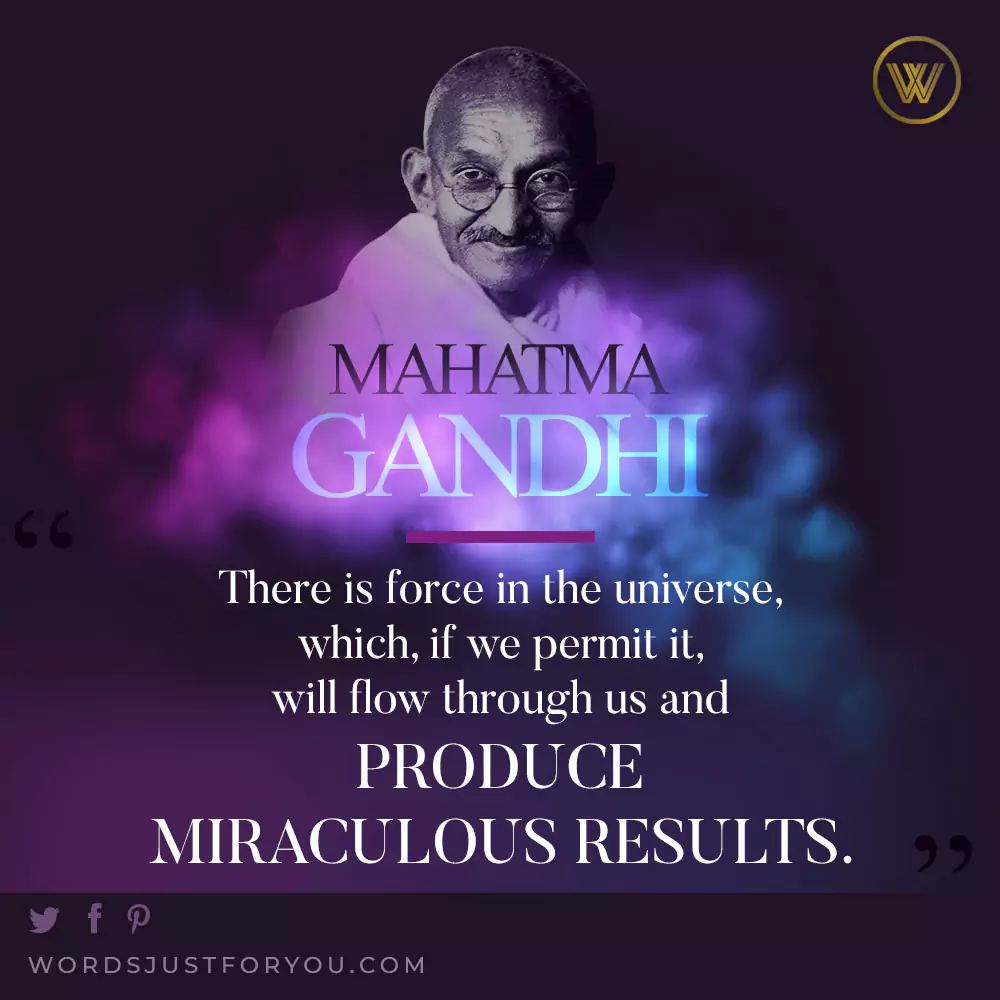 "The Seven Sins are: Wealth without work. Pleasure without conscience. Knowledge without character. Commerce without morality. Science without humanity. Religion without sacrifice. Politics without principle."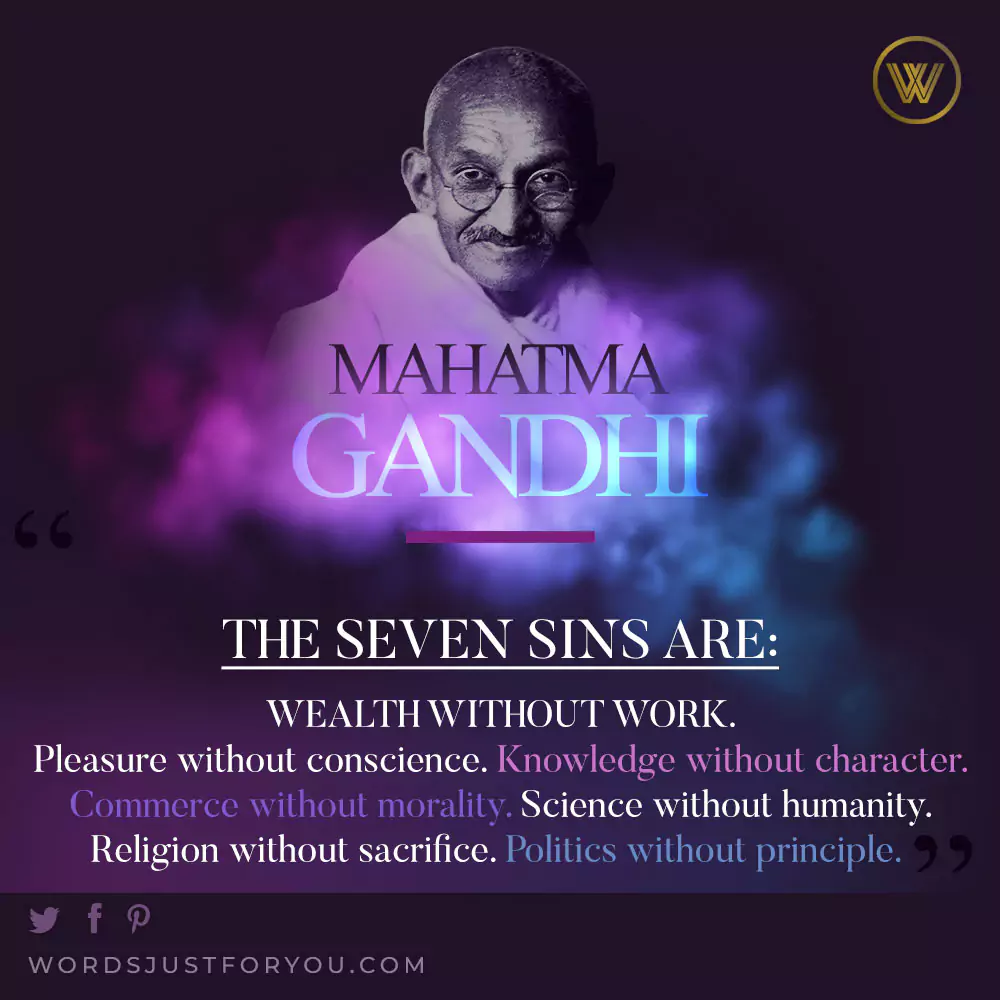 "Relationships are based on four principles: respect, understanding, acceptance and appreciation."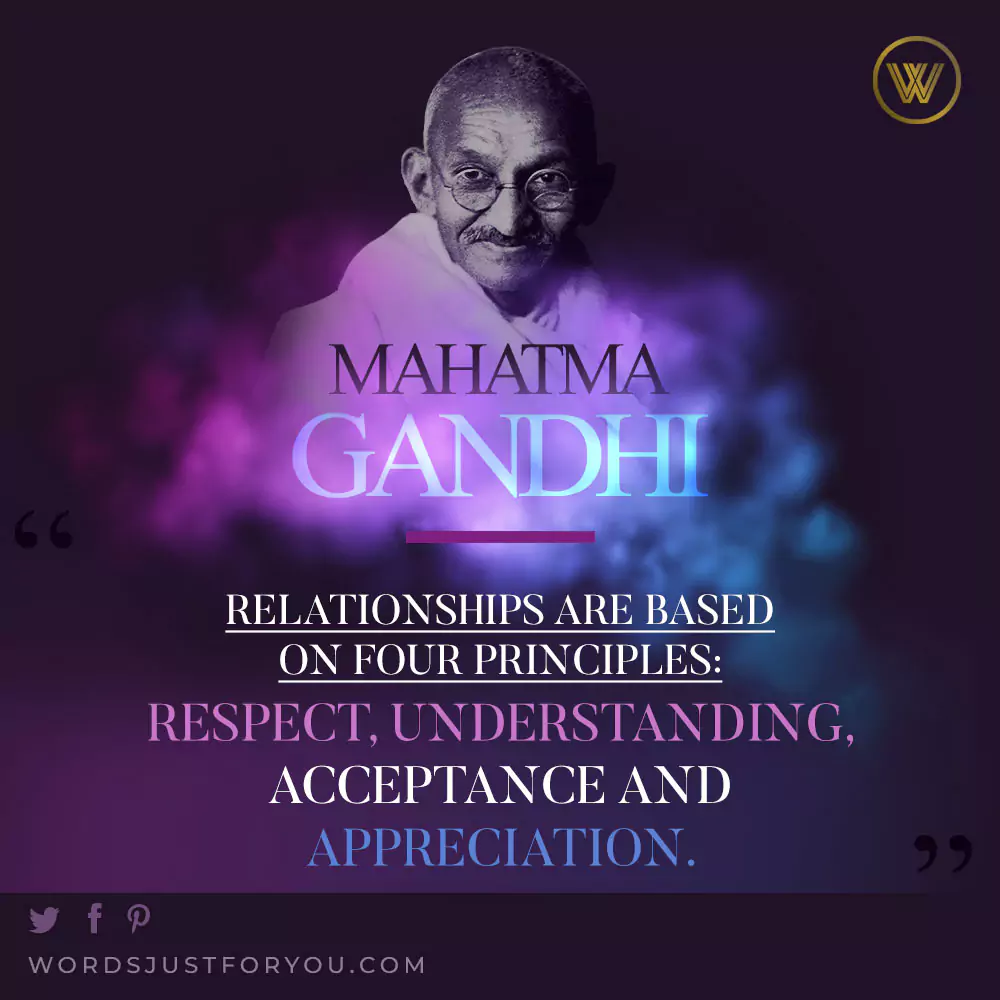 For more motivational and inspirational quotes, please click this link.
For more video cards, please subscribe to our Youtube Channel as per link below (YOUTUBE CHANNEL)
Like, Share, Subscribe & Follow Us: WordsJustforYou
View more Gifs at GreetingsGif.com and HappyNewYearGifs.com