Bible Verses for 4th of July for Facebook, Twitter, Whatsapp and other messengers to share with family and friends.
[16] Live as free people, but do not use your freedom as a cover-up for evil; live as God's slaves. ~ 1 Peter 2:16 (NIV) ~
Wish your family, friends and loved ones Happy Independence Day (United States of America). USA Flag Gif
United States of America – USA Flag Gif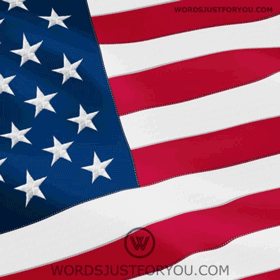 United States of America's Independence Day is celebrated on 4th of July which is a federal holiday. It commemorates the Declaration of Independence of the United States, on July 4, 1776.
IMPORTANT NOTICE: *
The images and gifs published on this site for download are protected by Digital Millennium Copyright Act (DCMA). You are NOT ALLOWED to post Gifs and images from this site on platforms such as Tenor.com, Giphy.com and other gif hosting and sharing platform or other websites to make these animated gifs and images available for re download and sharing (without coming to this site's original post). Hotlinking Images/Gifs from this site is STRICTLY PROHIBITED. Please read full Term of Use for more details.
(17) Now the Lord is the Spirit, and where the Spirit of the Lord is, there is freedom. ~ 2 Corinthians 3:17 (NIV) ~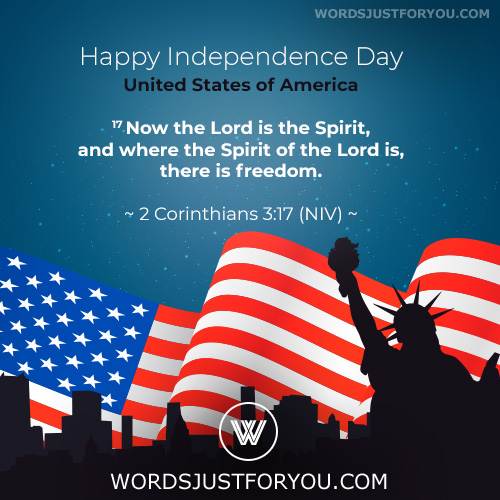 Happy Independence Day – 4th of July
Happy Independence Day USA Veterans – 4th of July
(5) It is for freedom that Christ has set us free. Stand firm, then, and do not let yourselves be burdened again by a yoke of slavery. ~ Galatians 5:1 (NIV) ~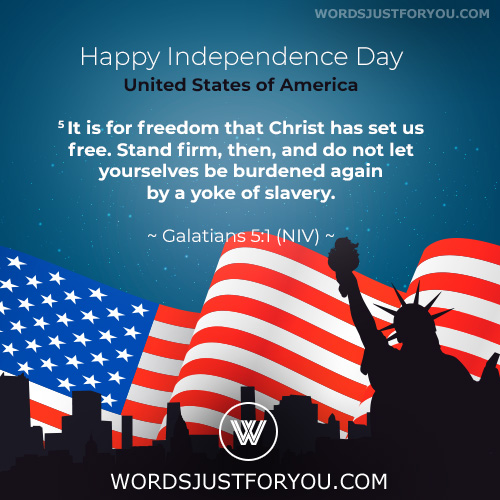 "We 12 Blessed is the nation whose God is the Lord, the people he chose for his inheritance. ~ Psalm 33:12 (NIV) ~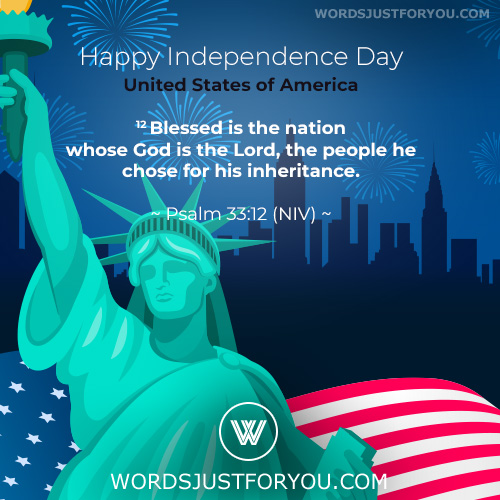 14 if my people, who are called by my name, will humble themselves and pray and seek my face and turn from their wicked ways, then I will hear from heaven, and I will forgive their sin and will heal their land. ~ 2 Chronicles 7:14 ~
20 But our citizenship is in heaven. And we eagerly await a Savior from there, the Lord Jesus Christ, 21 who, by the power that enables him to bring everything under his control, will transform our lowly bodies so that they will be like his glorious body. ~ Philippians 3:20-21 ~
For more Gifs, please also visit Greetingsgif.com and HappyNewYearGifs.com
You can also check TheHappyBirthdayGifs.com for birthday gifs.