Bible Verse for the Day to share on Facebook, Twitter, Whatsapp and other messengers.
Bible Verse of the Day
Bible Verse: Psalm 121:7-8
7 The Lord will keep you from all harm he will watch over your life; 8 the Lord will watch over your coming and going both now and forevermore.
Bible Verse: Ephesians 5:15-16
15 Be very careful, then, how you live—not as unwise but as wise, 16 making the most of every opportunity, because the days are evil.
Bible Verse: Proverbs 27:19-20
19 As water reflects the face, so one's life reflects the heart. 20 Death and Destruction are never satisfied,
and neither are human eyes.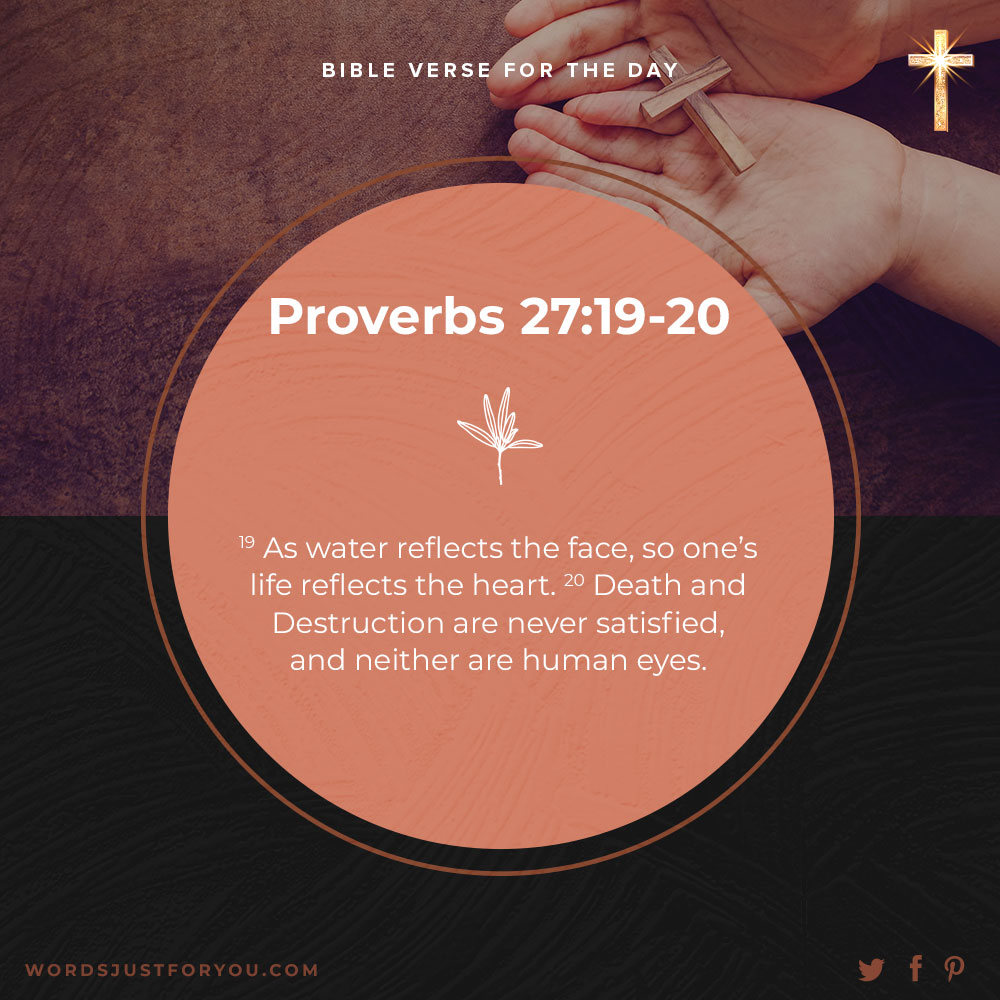 Bible Verse: Colossians 3:23-24
23 Whatever you do, work at it with all your heart, as working for the Lord, not for human masters, 24 since you know that you will receive an inheritance from the Lord as a reward. It is the Lord Christ you are serving.
Bible Verse: Proverbs 21:21
Whoever pursues righteousness and love finds life, prosperity and honor.
Bible Verse: 1 Peter 3:10-11
10 For, "Whoever would love life and see good days must keep their tongue from evil and their lips from deceitful speech. 11 They must turn from evil and do good; they must seek peace and pursue it.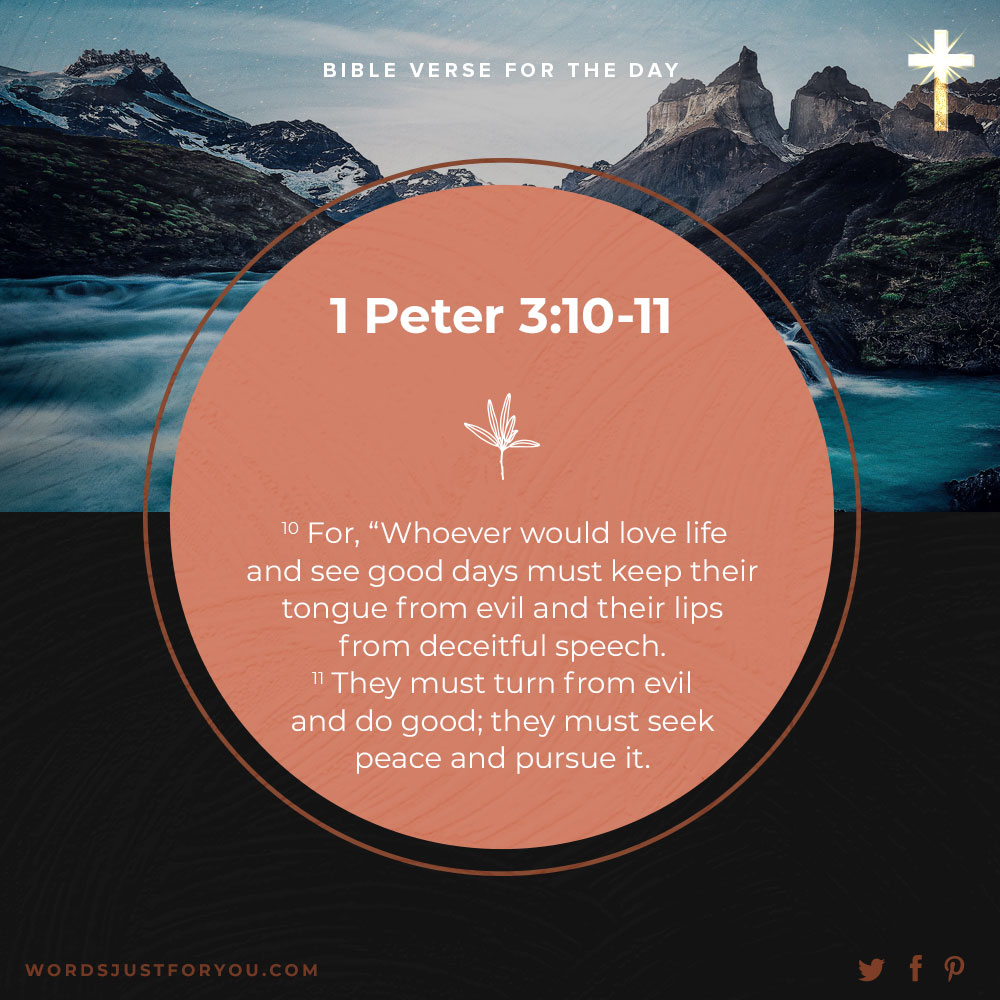 Bible Verse: Psalm 73:26
26 My flesh and my heart may fail, but God is the strength of my heart and my portion forever.
Bible Verse: Proverbs 10:14-16
14 The wise store up knowledge, but the mouth of a fool invites ruin. 15 The wealth of the rich is their fortified city, but poverty is the ruin of the poor. 16 The wages of the righteous is life, but the earnings of the wicked are sin and death.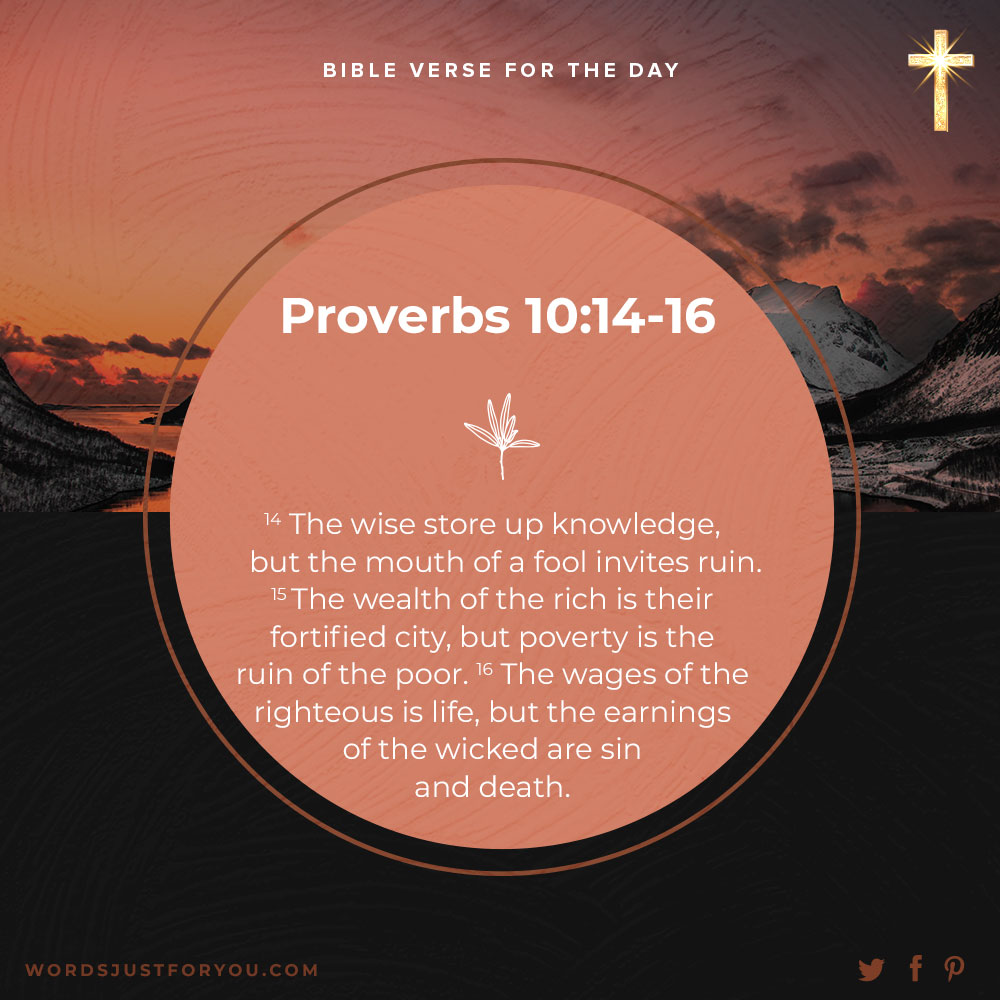 Bible Verse: Proverbs 10:17-18
17 Whoever heeds discipline shows the way to life, but whoever ignores correction leads others astray. 18 Whoever conceals hatred with lying lips and spreads slander is a fool.
Bible Verse: Psalm 37:7
Be still before the Lord and wait patiently for him; do not fret when people succeed in their ways, when they carry out
their wicked schemes.
You may also like other bible verse posts: