Bible Verse for the Day to share on Facebook, Twitter, Whatsapp and other messengers.
Bible Verse for the Day
Bible Verse: Psalm 73:26
My flesh and my heart may fail, but God is the strength of my heart and my portion forever.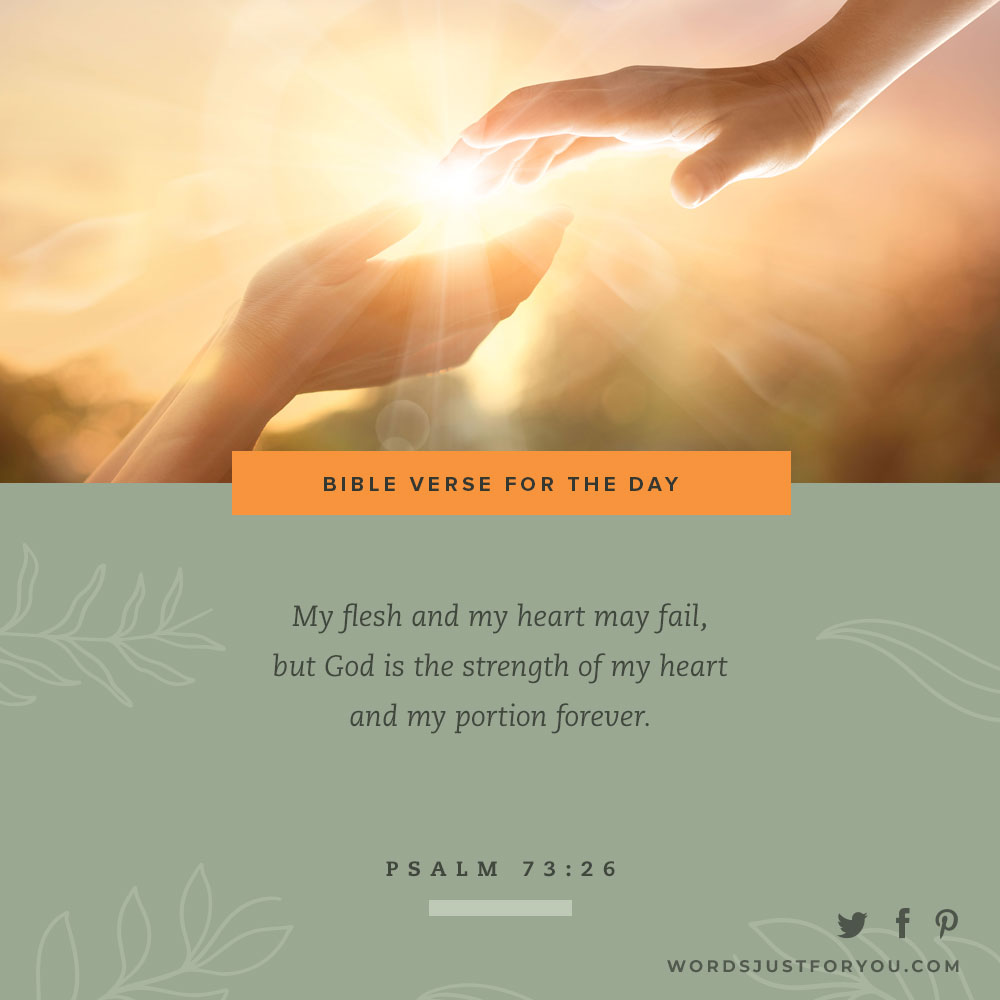 Bible Verse: Philippians 4:12-13
12 I know what it is to be in need, and I know what it is to have plenty. I have learned the secret of being content in any and every situation, whether well fed or hungry, whether living in plenty or in want. 13 I can do all this through him who gives me strength.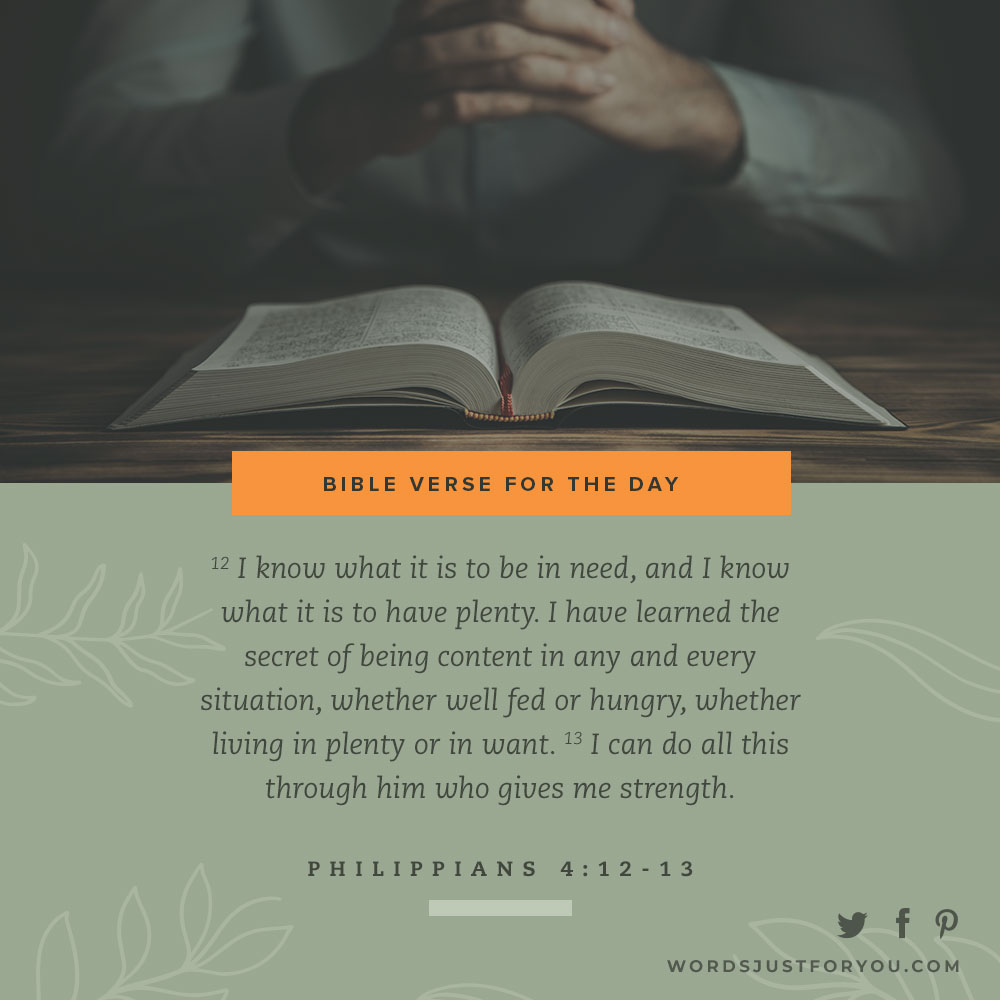 Bible Verse: 2 Corinthians 12:10
That is why, for Christ's sake, I delight in weaknesses, in insults, in hardships, in persecutions, in difficulties. For when I am weak, then I am strong.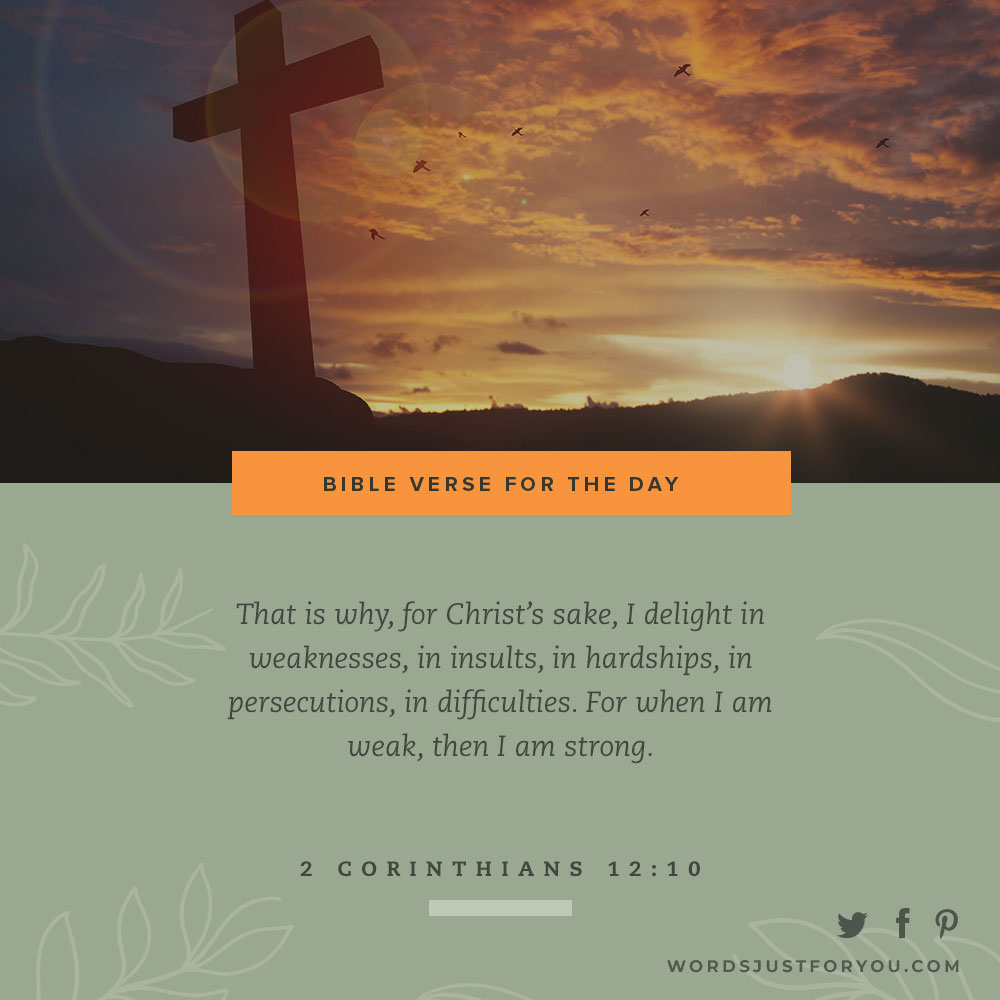 IMPORTANT NOTICE: *
The images and gifs published on this site for download are protected by Digital Millennium Copyright Act (DCMA). You are NOT ALLOWED to post Gifs and images from this site on platforms such as Tenor.com, Giphy.com and other gif hosting and sharing platform or other websites to make these animated gifs and images available for re download and sharing (without coming to this site's original post). Hotlinking Images/Gifs from this site is STRICTLY PROHIBITED. Please read full Term of Use for more details.
Bible Verse: Psalm 18:1-2
1 I love you, Lord, my strength. 2 The Lord is my rock, my fortress and my deliverer; my God is my rock, in whom I take refuge, my shield and the horn of my salvation, my stronghold.
Bible Verse: 2 Thessalonians 3:3
But the Lord is faithful, and he will strengthen you and protect you from the evil one.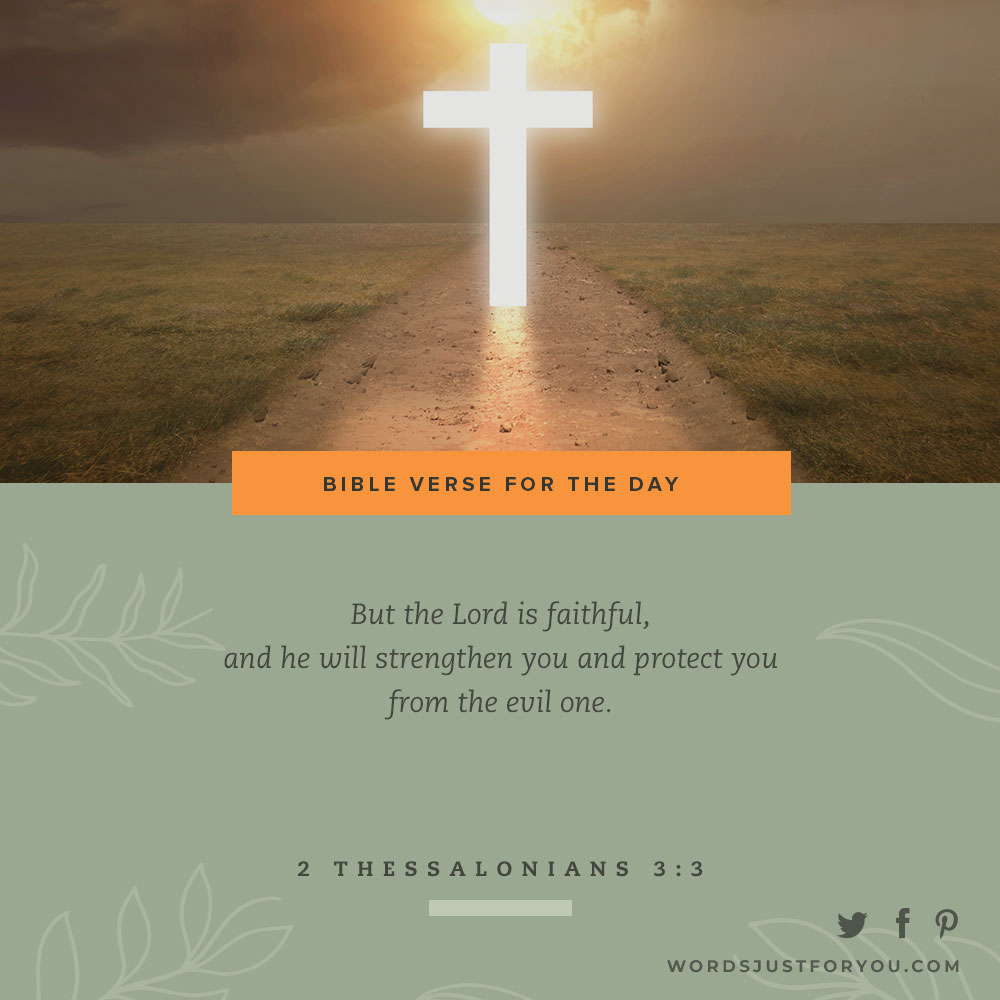 Bible Verse: Psalm 59:16
But I will sing of your strength,
in the morning I will sing of your love;
for you are my fortress,
my refuge in times of trouble.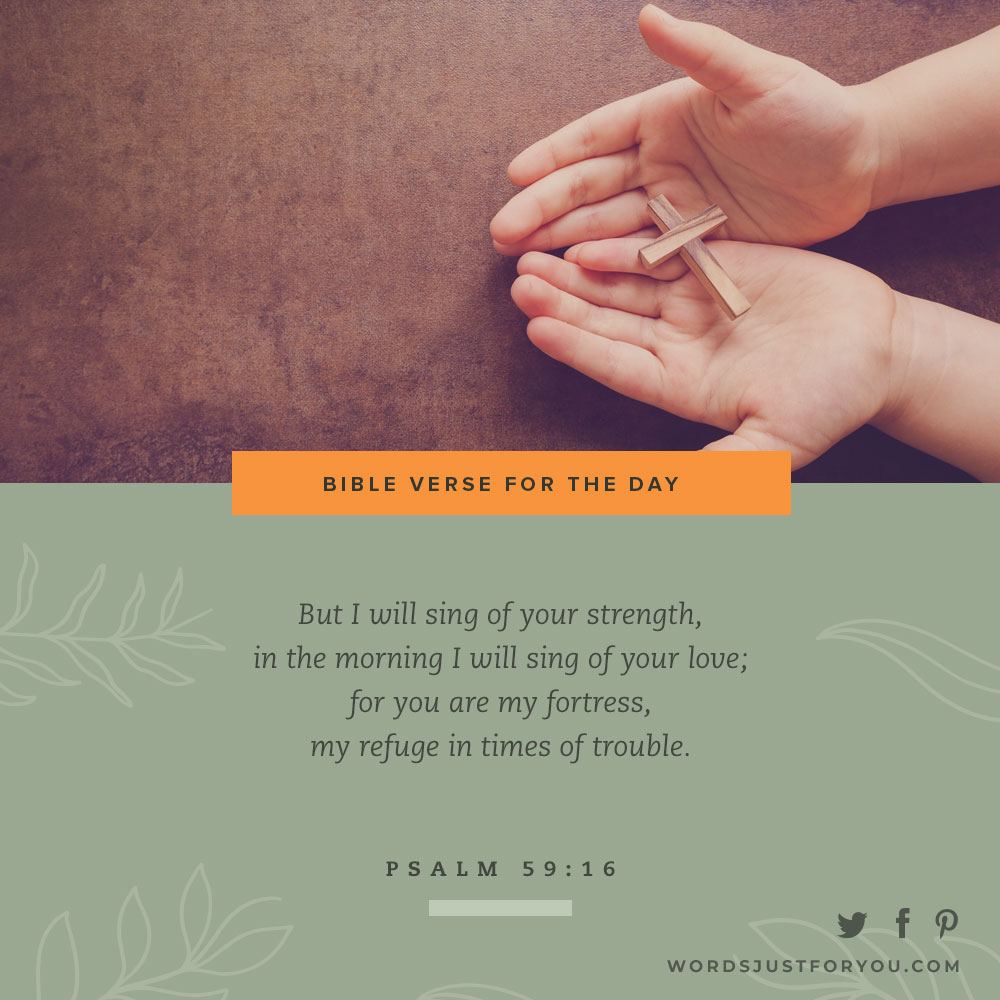 Bible Verse: Psalm 28:7
The Lord is my strength and my shield;
my heart trusts in him, and he helps me.
My heart leaps for joy,
and with my song I praise him.
Bible Verse: 2 Peter 1:3
His divine power has given us everything we need for a godly life through our knowledge
of him who called us by his own glory and goodness.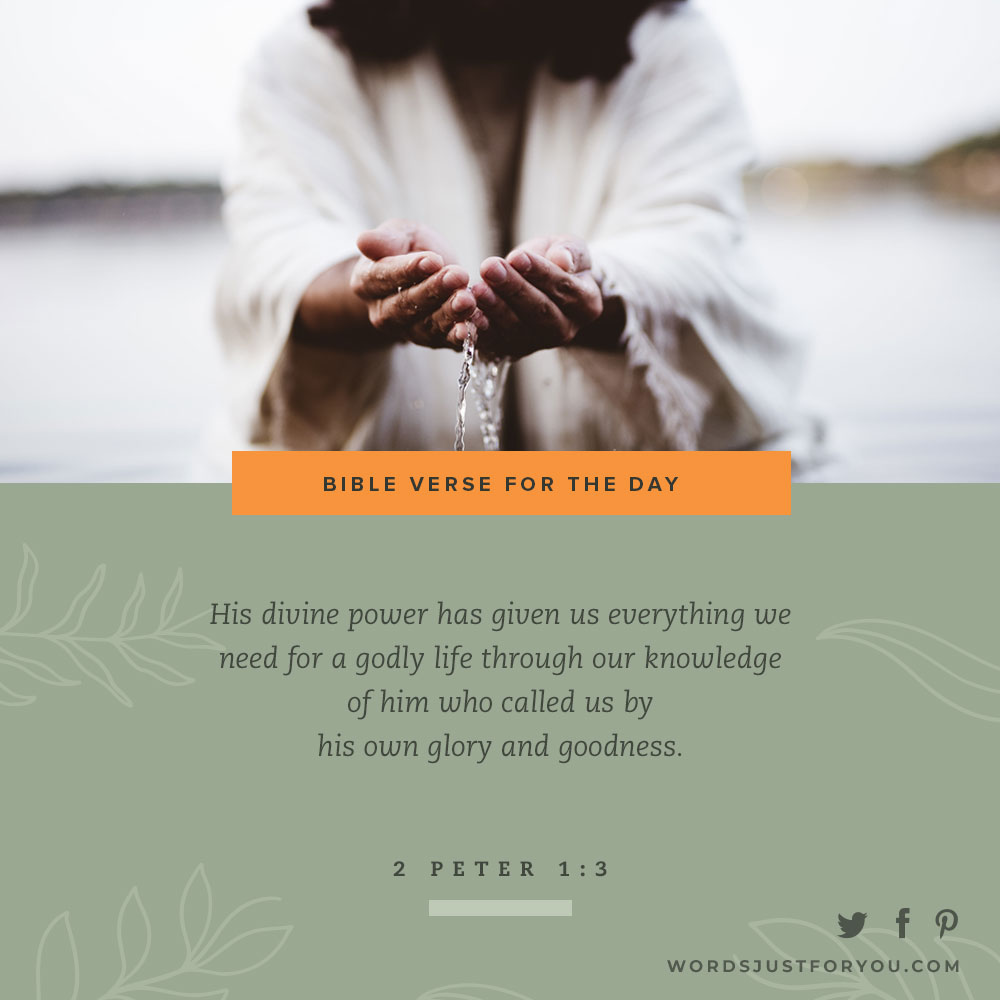 Bible Verse: Job 37:23
The Almighty is beyond our reach and exalted in power;
in his justice and great righteousness, he does not oppress.
Bible Verse: 1 Chronicles 29:12
Wealth and honor come from you;
you are the ruler of all things.
In your hands are strength and power
to exalt and give strength to all.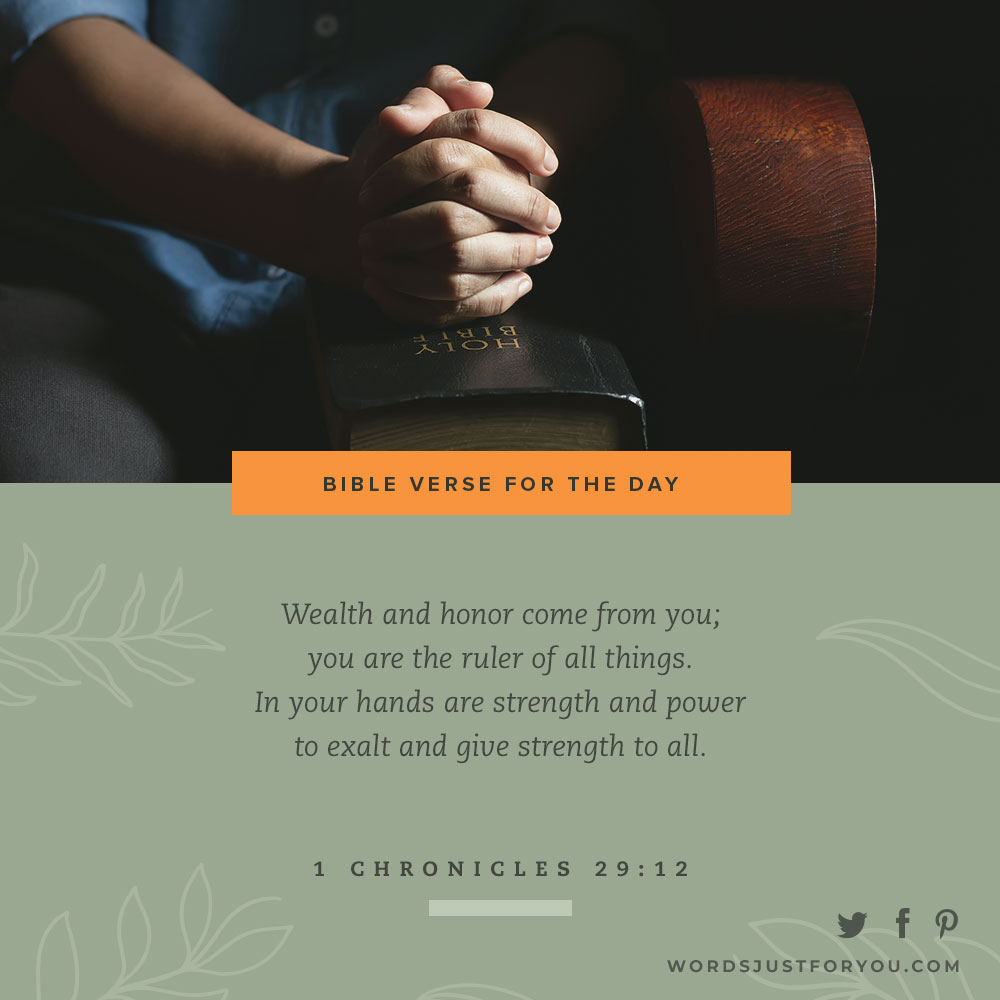 You may also like other bible verse posts: