Bible Verse for the Day to share on Facebook, Twitter, Whatsapp and other messengers.
Bible Verse for the Day
Bible Verse: Isaiah 41:10
So do not fear, for I am with you; do not be dismayed, for I am your God. I will strengthen you and help you; I will uphold you with my righteous right hand.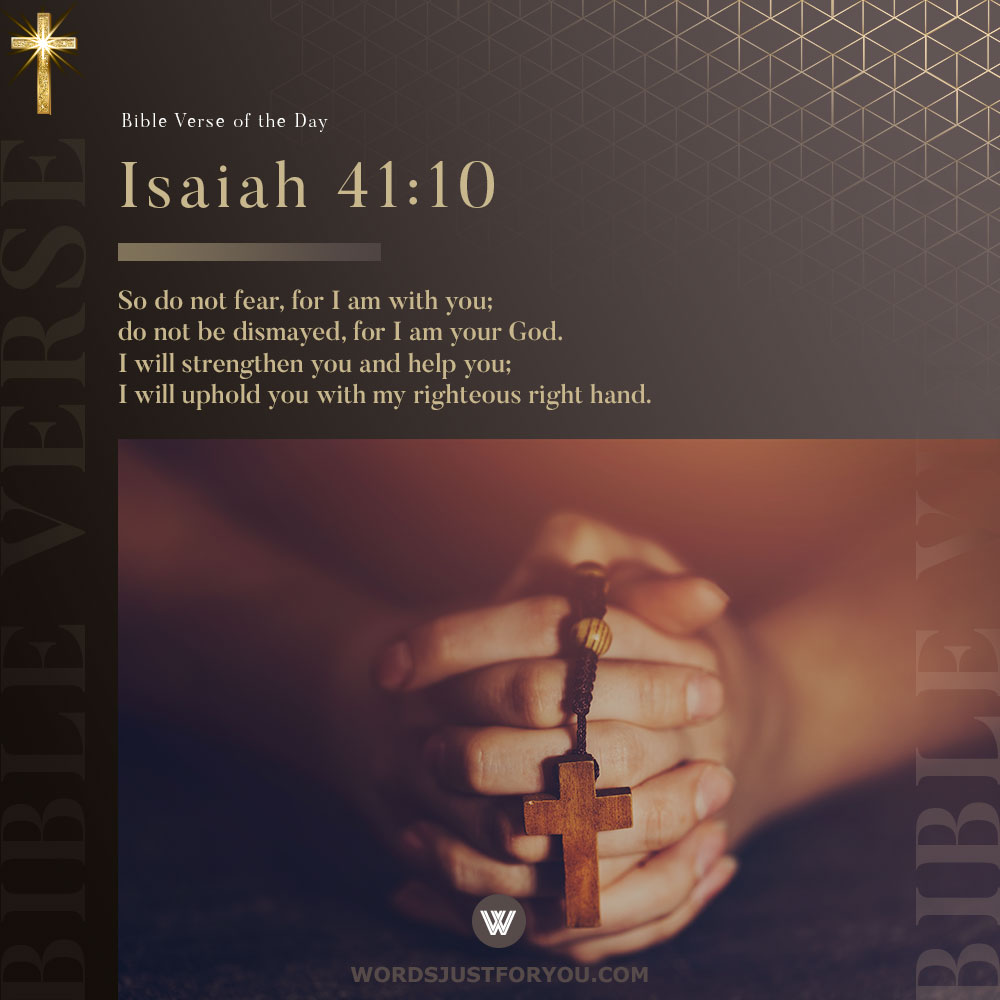 Bible Verse: Romans 8:38-39
38 For I am convinced that neither death nor life, neither angels nor demons, neither the present nor the future, nor any powers, 39 neither height nor depth, nor anything else in all creation, will be able to separate us from the love of God that is in Christ Jesus our Lord.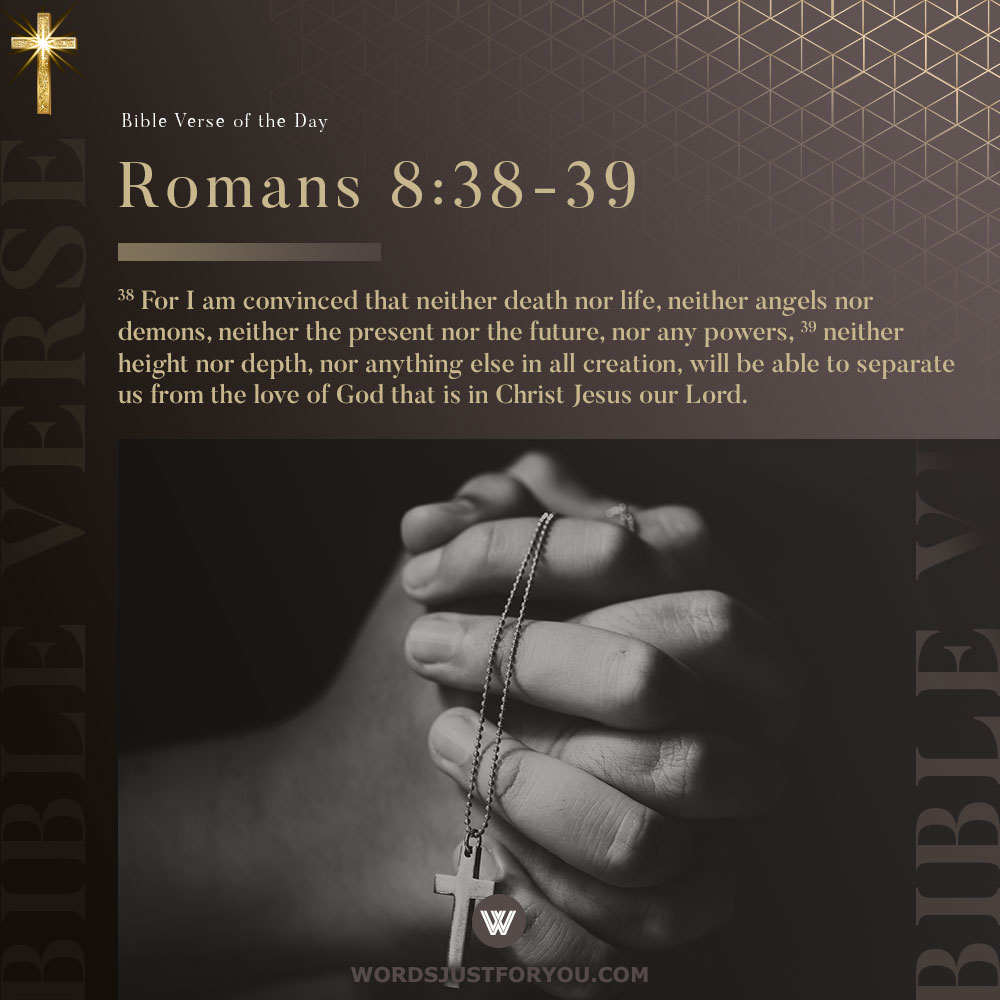 Bible Verse: 3 John 1:2
Dear friend, I pray that you may enjoy good health and that all may go well with you, even as your soul is getting along well.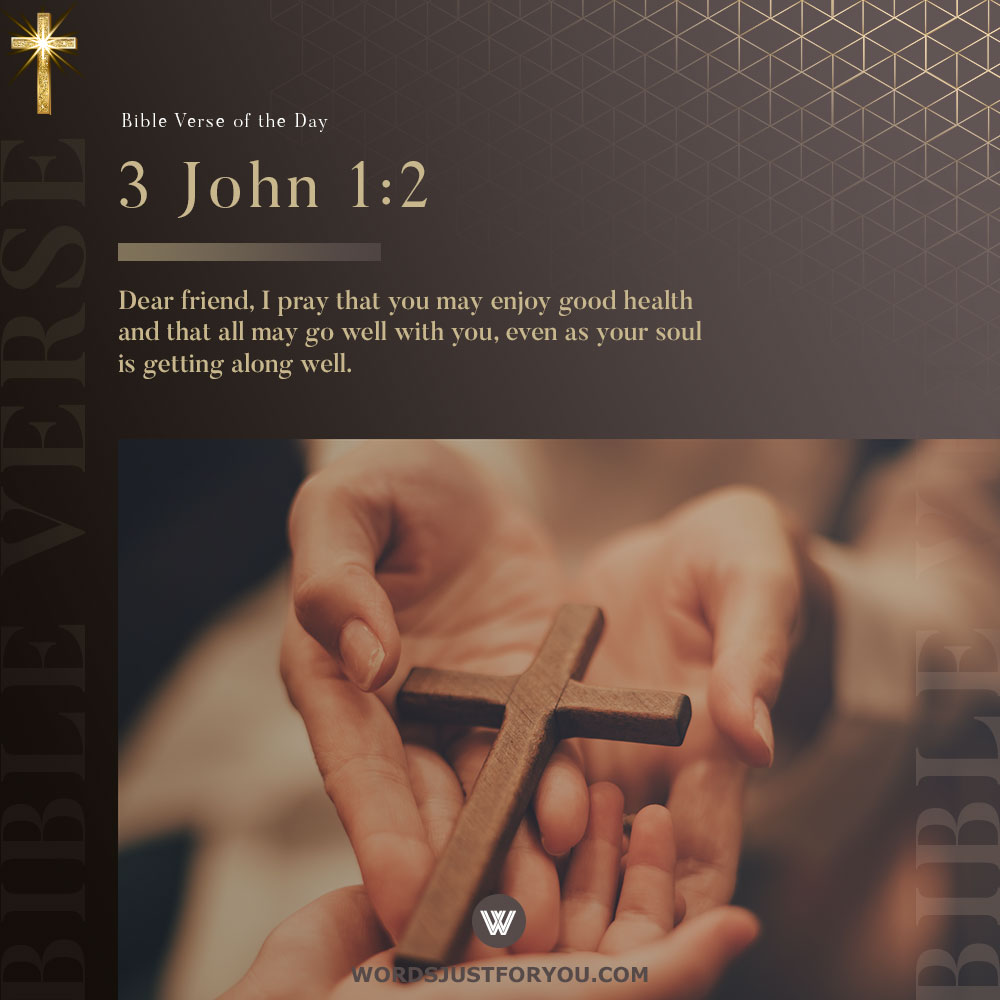 Bible Verse: Jeremiah 17:7-8
7 But blessed is the one who trusts in the LORD, whose confidence is in him. 8 They will be like a tree planted by the water that sends out its roots by the stream. It does not fear when heat comes; its leaves are always green. It has no worries in a year of drought and never fails to bear fruit.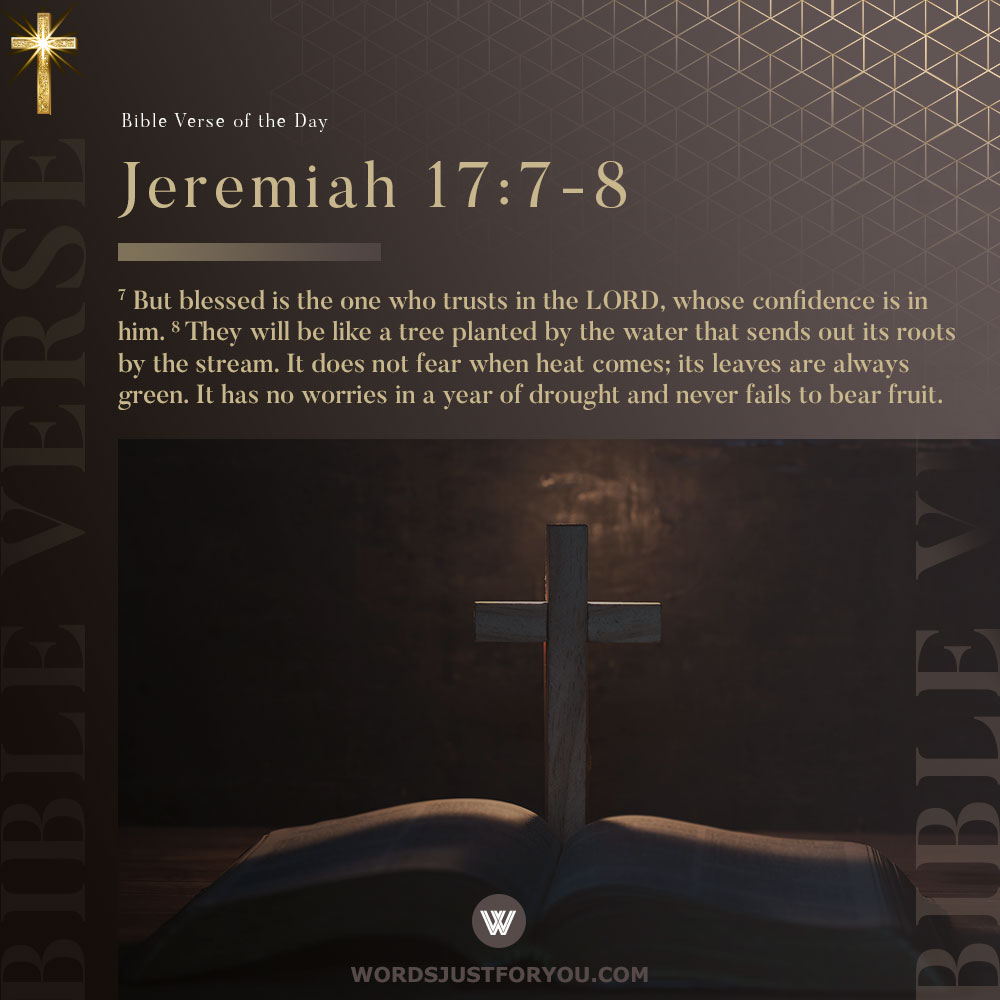 Bible Verse: Philippians 4:6-7
6 Do not be anxious about anything, but in every situation, by prayer and petition, with thanksgiving, present your requests to God. 7 And the peace of God, which transcends all understanding, will guard your hearts and your minds in Christ Jesus.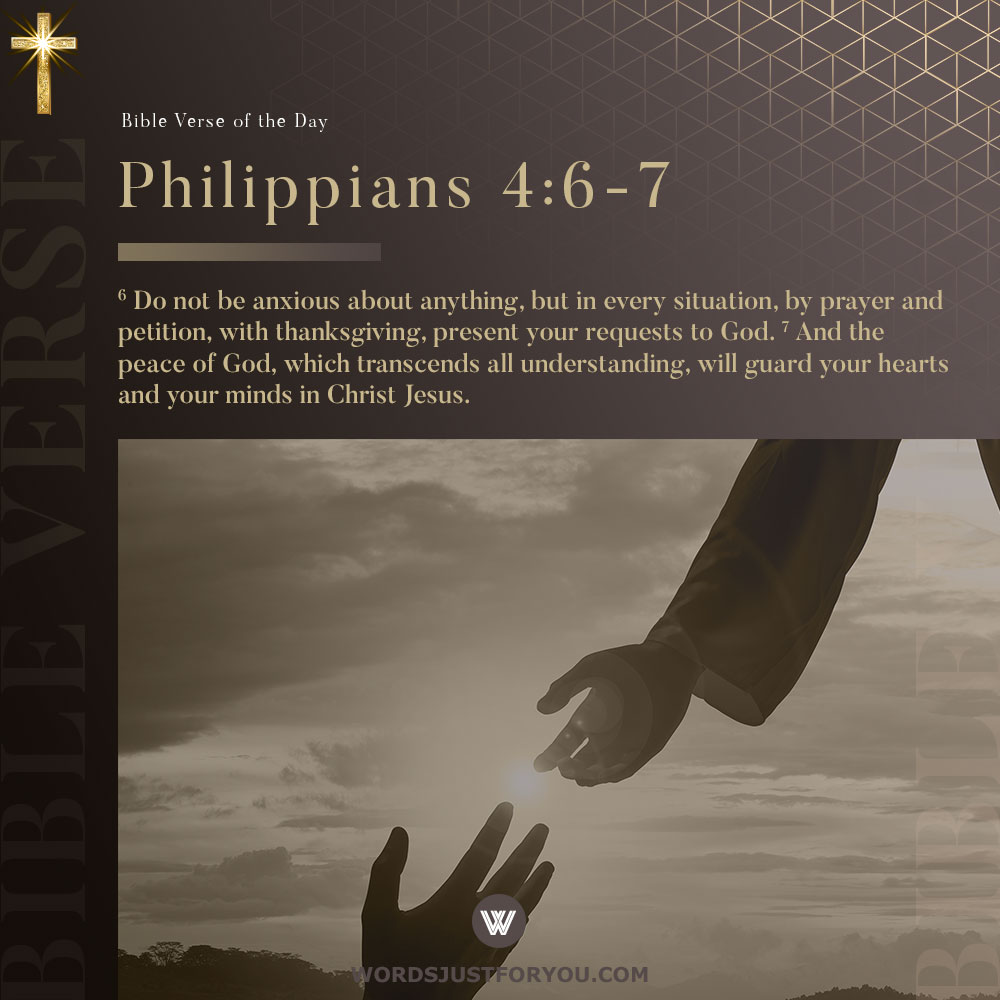 Bible Verse: James 5:14
Is anyone among you sick? Let them call the elders of the church to pray over them and anoint them with oil in the name of the Lord.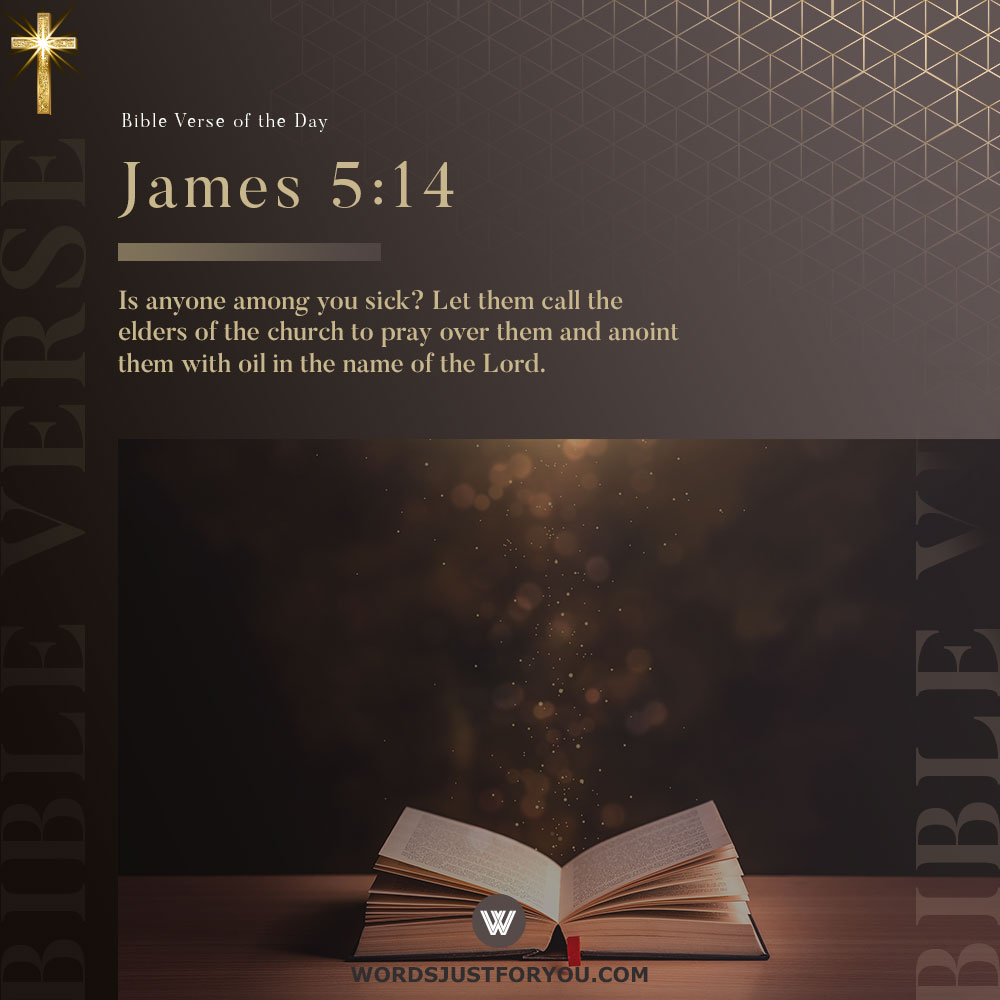 Bible Verse: Psalm 146:8
The Lord gives sight to the blind, the Lord lifts up those who are bowed down, the Lord loves the righteous.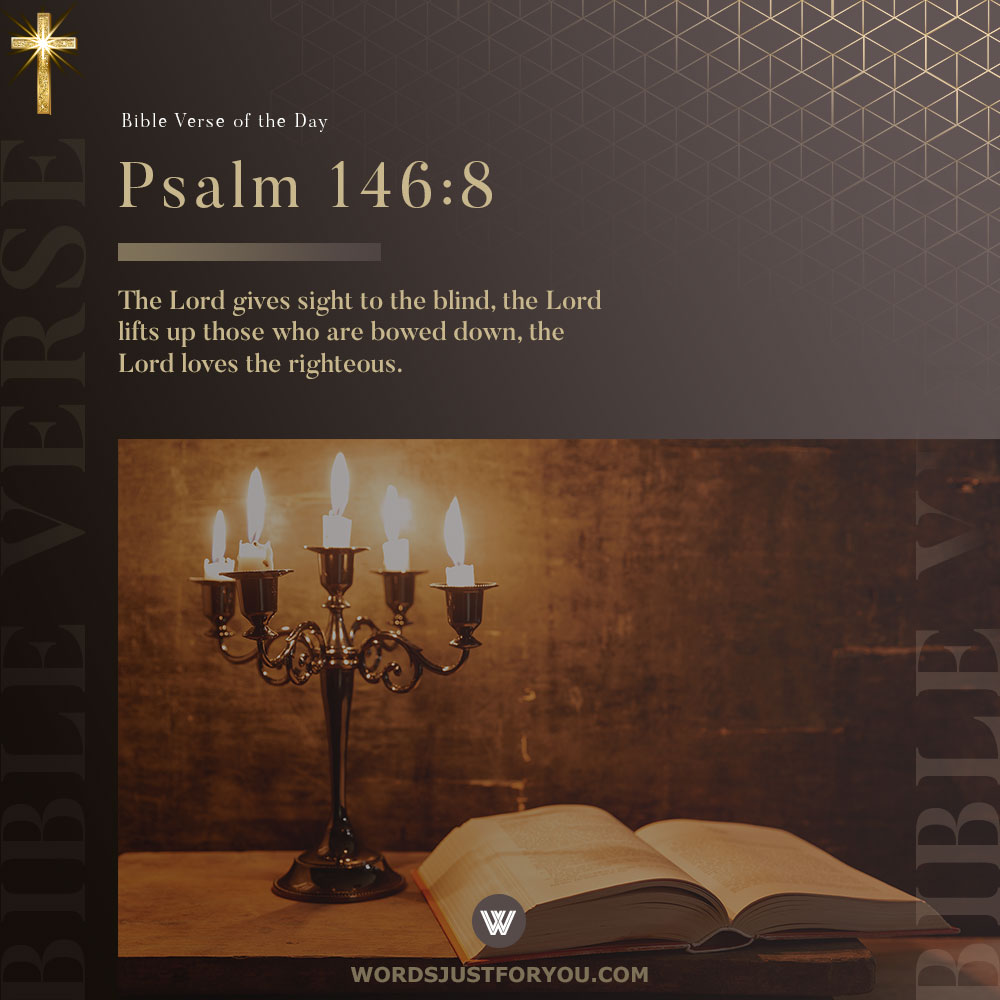 Bible Verse: 2 Timothy 3:1-5
1 But mark this: There will be terrible times in the last days. 2 People will be lovers of themselves, lovers of money, boastful,
proud, abusive, disobedient to their parents, ungrateful, unholy, 3 without love, unforgiving, slanderous, without self-control, brutal, not lovers of the good, 4 treacherous, rash, conceited, lovers of pleasure rather than lovers of God — 5 having a form of godliness but denying its power. Have nothing to do with such people.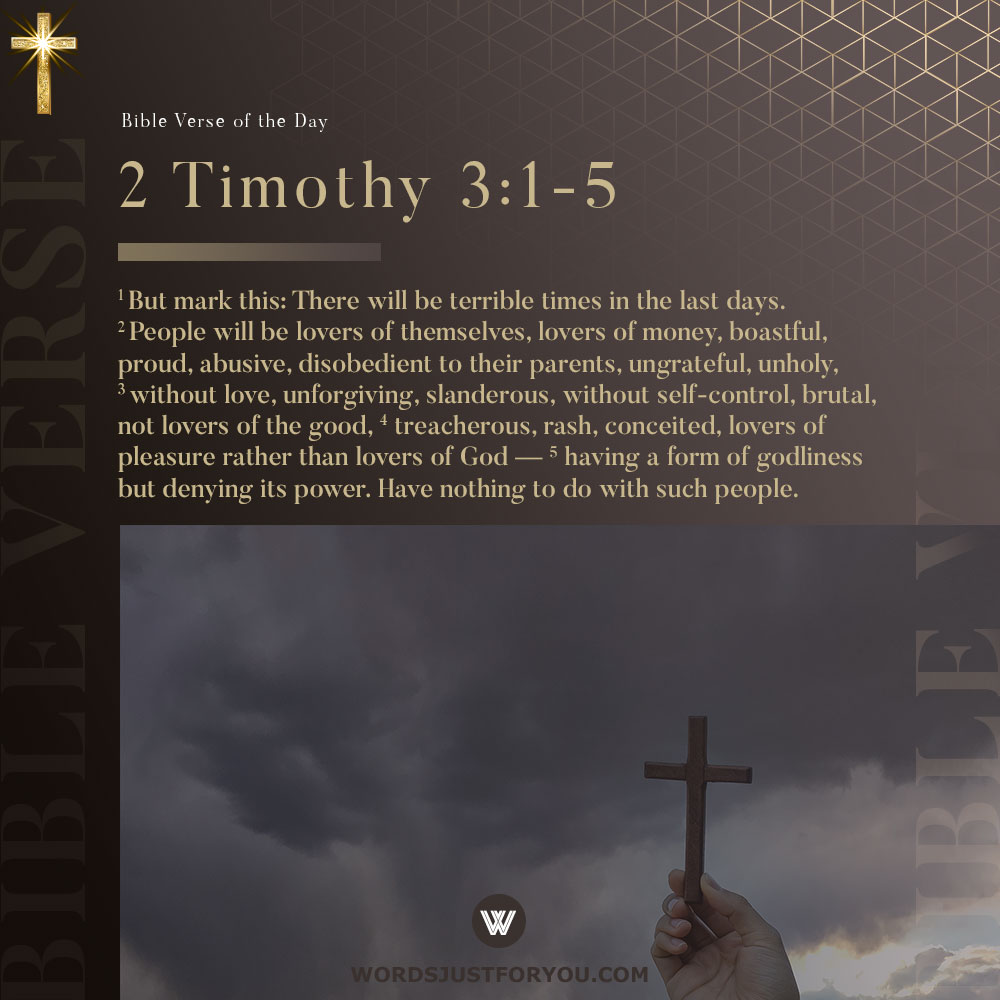 Bible Verse: Exodus 23:25
Worship the Lord your God, and his blessing will be on your food and water. I will take away sickness from among you.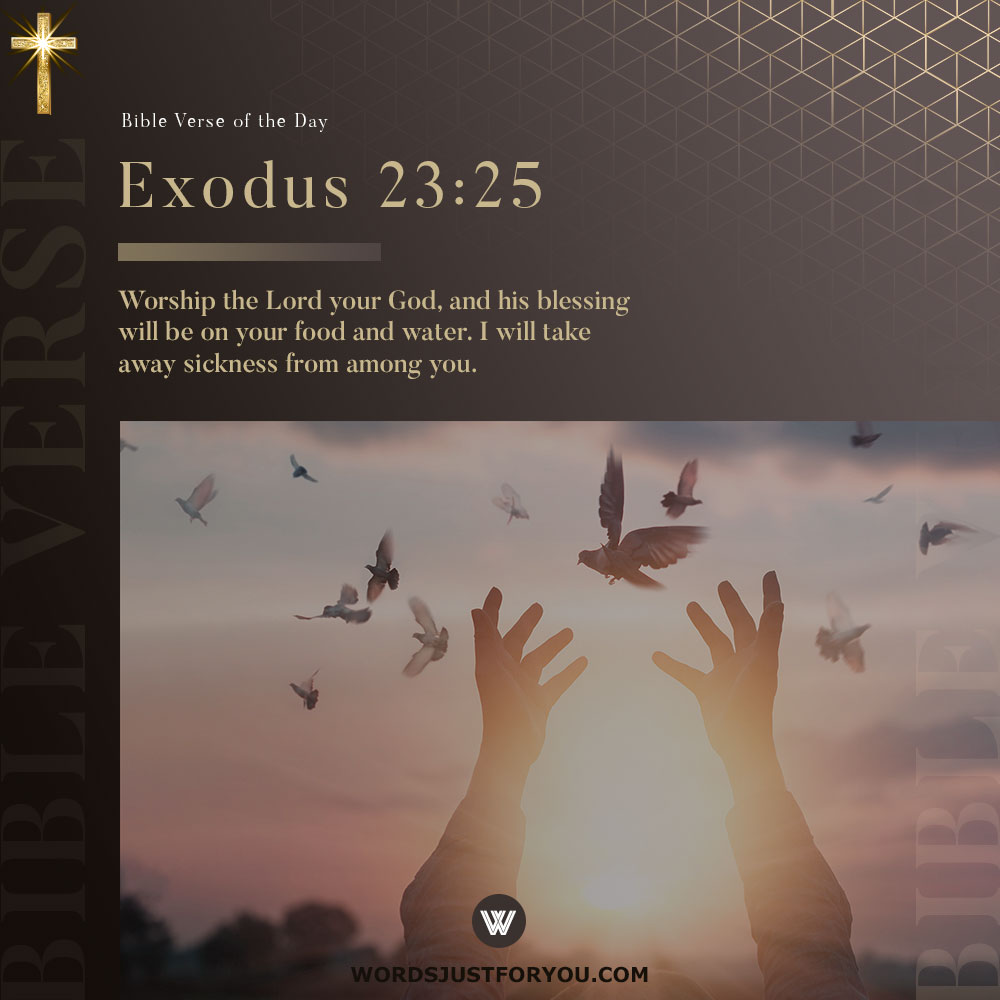 Bible Verse: Jeremiah 17:14
Heal me, Lord, and I will be healed; save me and I will be saved, for you are the one I praise.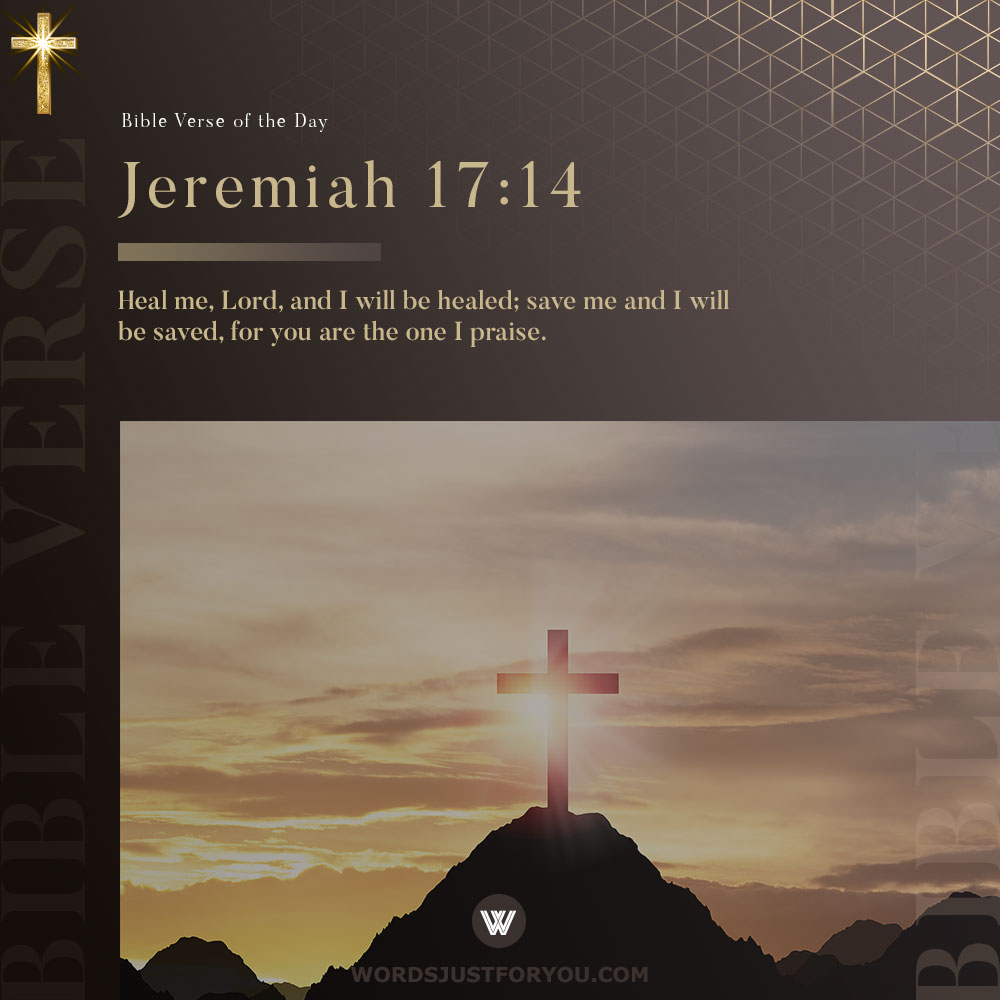 You may also like other bible verse posts: