Best New Year Quotes
Below are Inspirational/Motivational New Year Quotes by Famous People for Whatsapp, Facebook, Twitter, messengers and sharing with family and friends
New Year is one of the most celebrated holidays around the world. It marks the beginning of a new calendar year. Around the world, New Year is generally a national holiday and is marked by celebrations and traditions.
New Year Quote – 1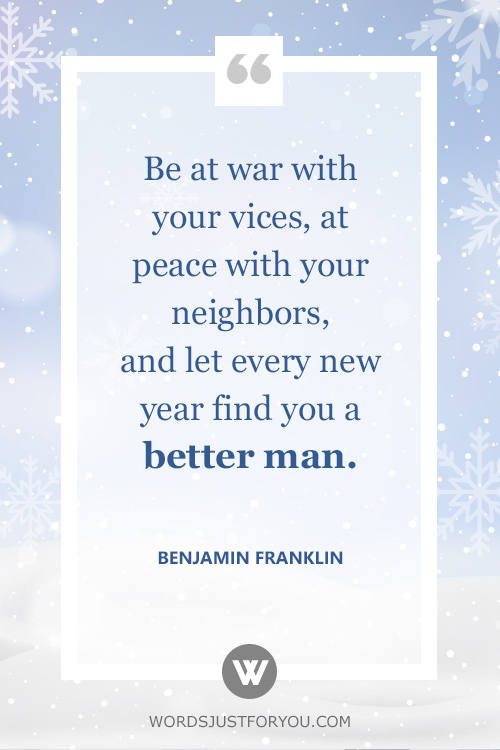 Quote by Benjamin Franklin: "Be at war with your vices, at peace with your neighbors, and let every new year find you a better man."
New Year Quote by Oprah Winfrey – 2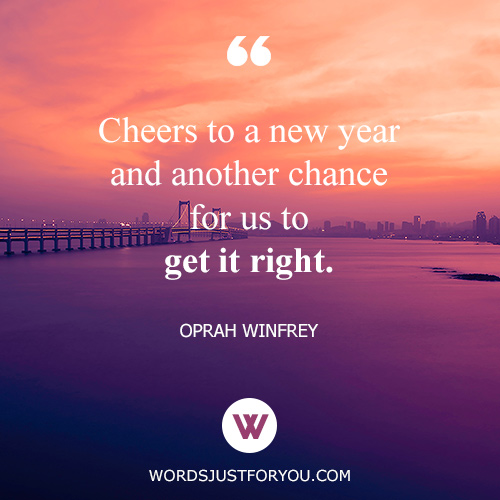 "Cheers to a new year and another chance for us to get it right." Quote by Oprah Winfrey
New Year Quote – 3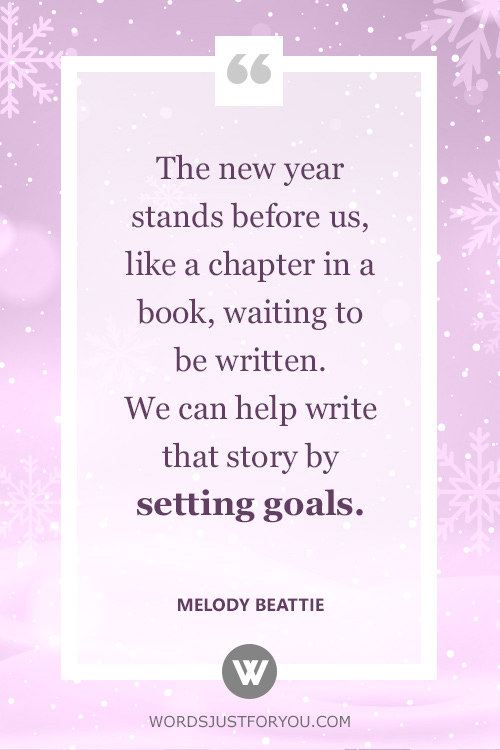 "The new year stands before us, like a chapter in a book, waiting to be written. We can help write that story by setting goals." Quote by Melody Beattie
New Year Quote – 4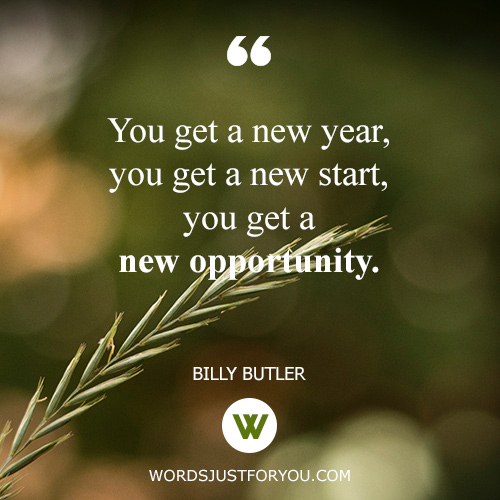 "You get a new year, you get a new start, you get a new opportunity."
5 – New Year Quote – 5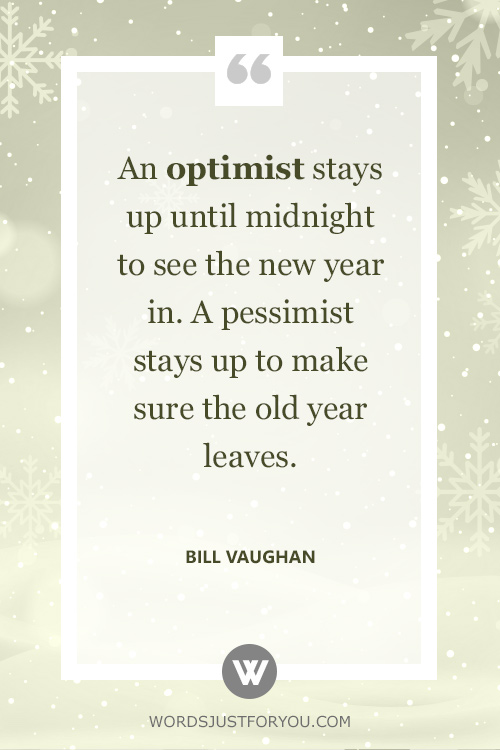 "An optimist stays up until midnight to see the new year in. A pessimist stays up to make sure the old year leaves."
New Year Quote – 6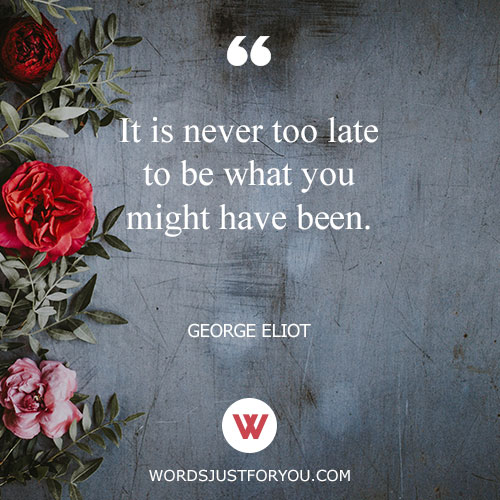 "It is never too late to be what you might have been."
New Year Quote – 7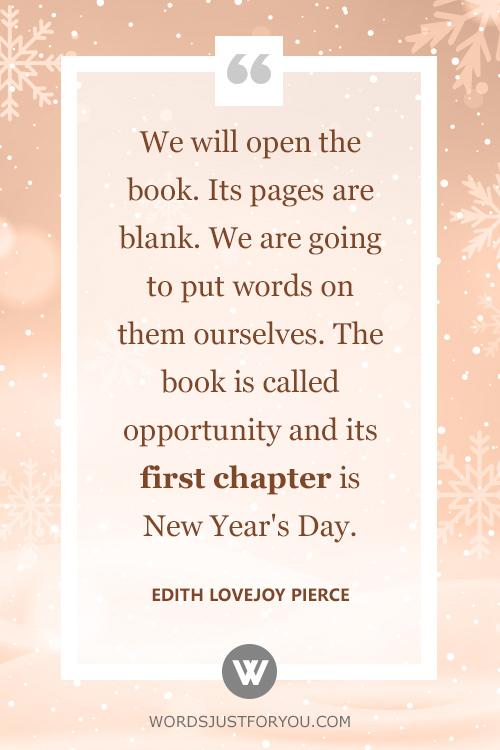 "We will open the book. Its pages are blank. We are going to put words on them ourselves. The book is called opportunity and its first chapter is New Year's Day."
New Year Quote – 8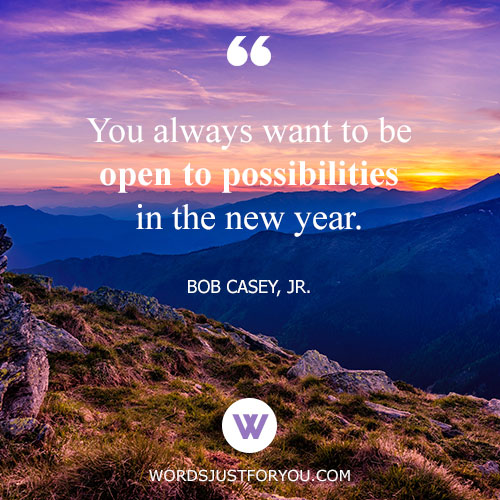 "You always want to be open to possibilities in the new year."
New Year Quote – 9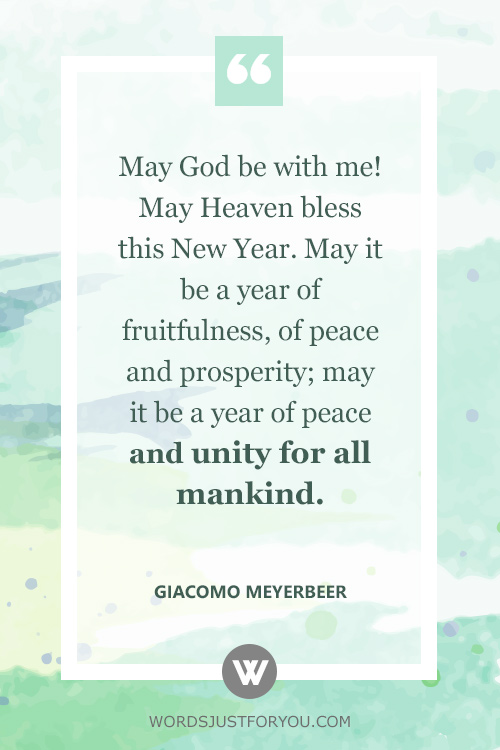 "May God be with me! May Heaven bless this New Year. May it be a year of fruitfulness, of peace and prosperity; may it be a year of peace and unity for all mankind."
New Year Quote – 10
"I like the dreams of the future better than the history of the past."
New Year Quote – 11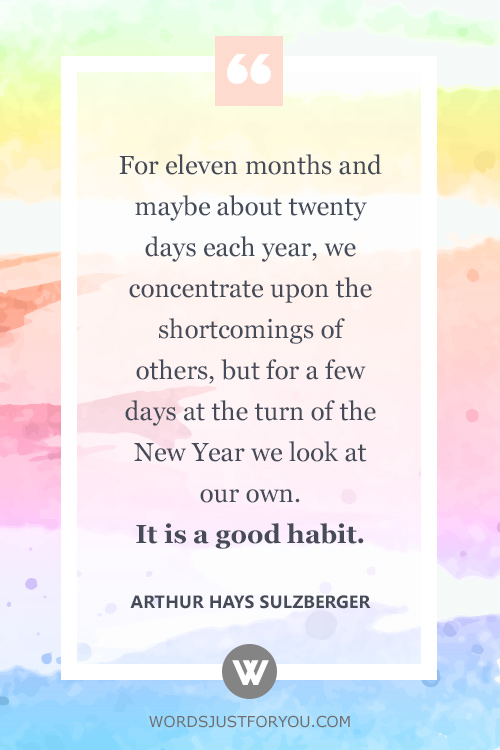 "For eleven months and maybe about twenty days each year, we concentrate upon the shortcomings of others, but for a few days at the turn of the New Year we look at our own. It is a good habit." Arthur Hays Sulzberger
New Year Quote – 12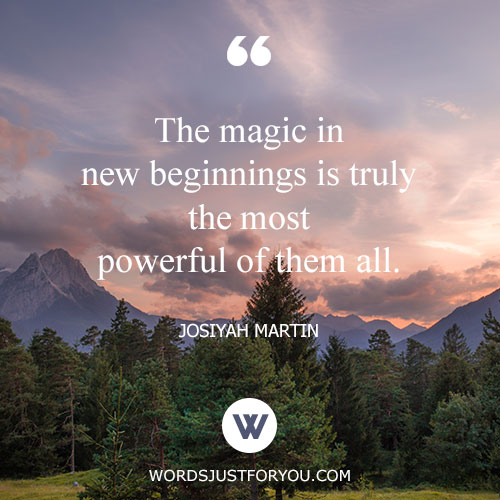 "The magic in new beginnings is truly the most powerful of them all." Quote by Josiyah Martin
New Year Quote – 13
"Although no one can go back and make a brand new start, anyone can start from now and make a brand new ending." Quote by Carl Bard
New Year Quote – 14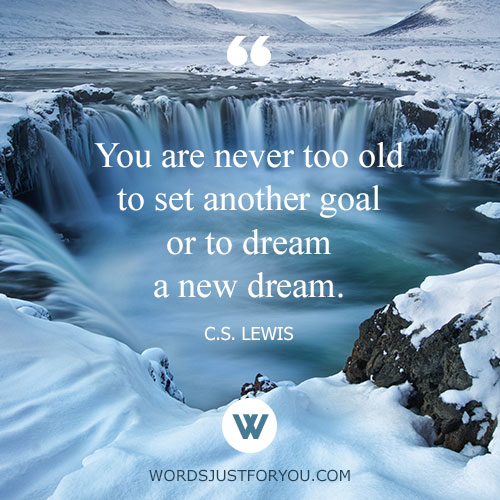 "You are never too old to set another goal or to dream a new dream." Quote by C.S. Lewis
New Year Quote – 15
"Many years ago, I made a New Year's resolution to never make new year's resolutions. Hell, it's been the only resolution I've ever kept!" Quote by D.S. Mixell
New Year Quote – 16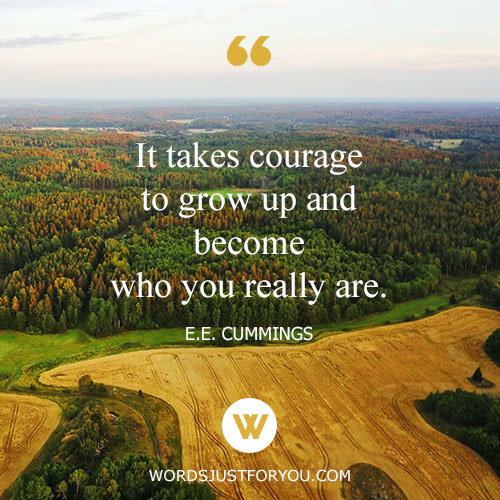 "It takes courage to grow up and become who you really are." Quote by E.E. Cummings
New Year Quote – 17
"This year, be structured enough for success and achievement and flexible enough for creativity and fun." Quote by Taylor Duvall
New Year Quote – 18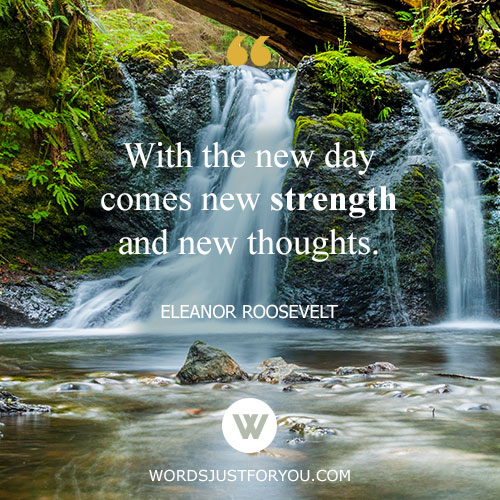 "With the new day comes new strength and new thoughts." Quote by Eleanor Roosevelt
New Year Quote – 19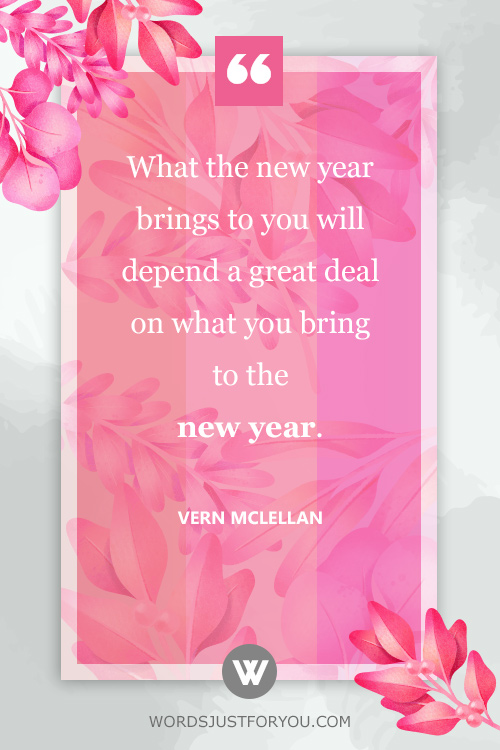 "What the new year brings to you will depend a great deal on what you bring to the new year." Quote by Vern McLellan
New Year Quote – 20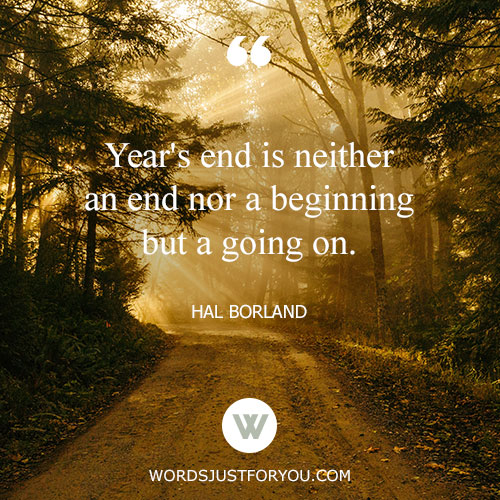 "Year's end is neither an end nor a beginning but a going on." Quote by Hal Borland
New Year Quote – 21
"What a wonderful thought it is that some of the best days of our lives haven't even happened yet." Quote by Anne Frank
New Year Quote – 22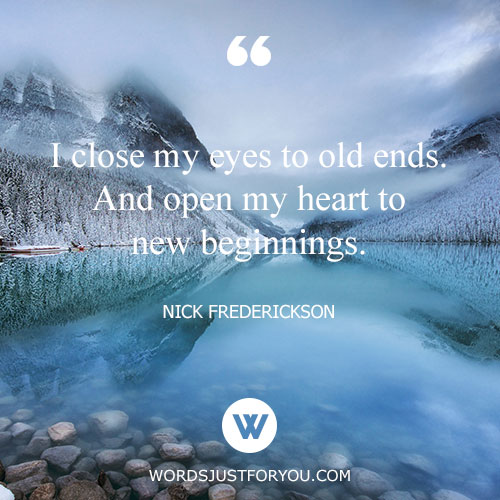 "I close my eyes to old ends. And open my heart to new beginnings." Quote by Nick Frederickson
New Year Quote – 23
"Strength shows not only in the ability to persist, but the ability to start over." Quote by F. Scott Fitzgerald
New Year Quote – 24
"Go confidently in the direction of your dreams." Quote by Henry David Thoreau
New Year Quote – 25
"Nothing in the universe can stop you from letting go and starting over." Quote by Guy Finley
New Year Quote – 26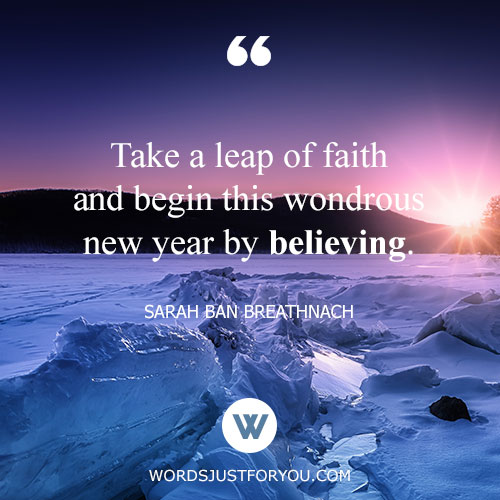 "Take a leap of faith and begin this wondrous new year by believing." Quote by Sarah Ban Breathnach
New Year Quote – 27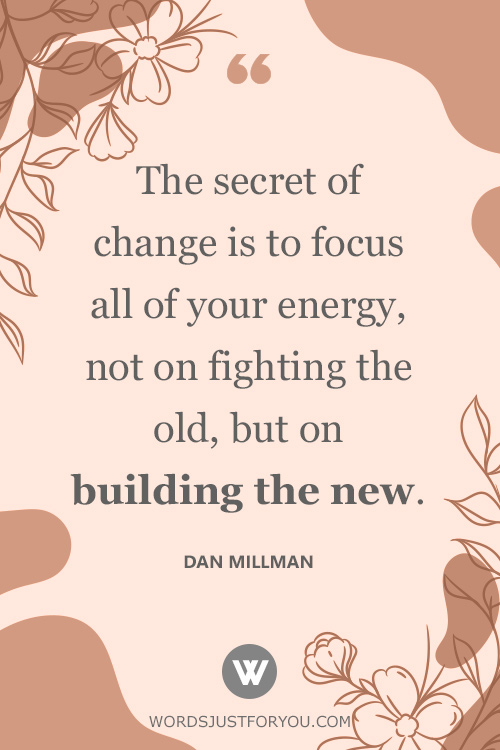 "The secret of change is to focus all of your energy, not on fighting the old, but on building the new." Quote by Dan Millman
New Year Quote – 28
"Life begins at the end of your comfort zone." Neale Donald Walsch
At the beginning of the new calendar year, it is a common practice to make new year's resolution (or goals) to improve one's life. It's a great way to start the new year with renewed focus on health, wellness and other personal goals. New Year's resolutions aim to address issues surrounding one's diet, physical well-being, fitness, exercise, career, finances, social life, peace, prosperity, living space (home) as this is a a great time to start fresh and "reboot" for greater success.

Wishing you a Happy and Successful New Year !
For more Happy 2020 gifs, please click on this LINK
New Year Quotes for Whatsapp, Facebook, Twitter, Instagram, and other messengers
View more Gifs at GreetingsGif.com and HappyNewYearGifs.com
More Related Post Links Below:
1. Animated Happy New Year Card – 5368
2. Animated Happy New Year Image – 5365
3. Happy New Year Mom and Dad Gif