Below is a selection of amazing animated Animated Happy Veterans Day Gifs for download that you can send. Our website offers you a wide selection of Gifs & Cards to wish family, friends and colleagues. Send or share any of our gifs with family, friends and colleagues on social media or personal messengers.
Thank you to all the Veterans for your Dedication, Courage, Resilience and Scarifice. For protecting our Country and Freedom, Honoring All Who Served.
Animated Happy Veterans Day Gif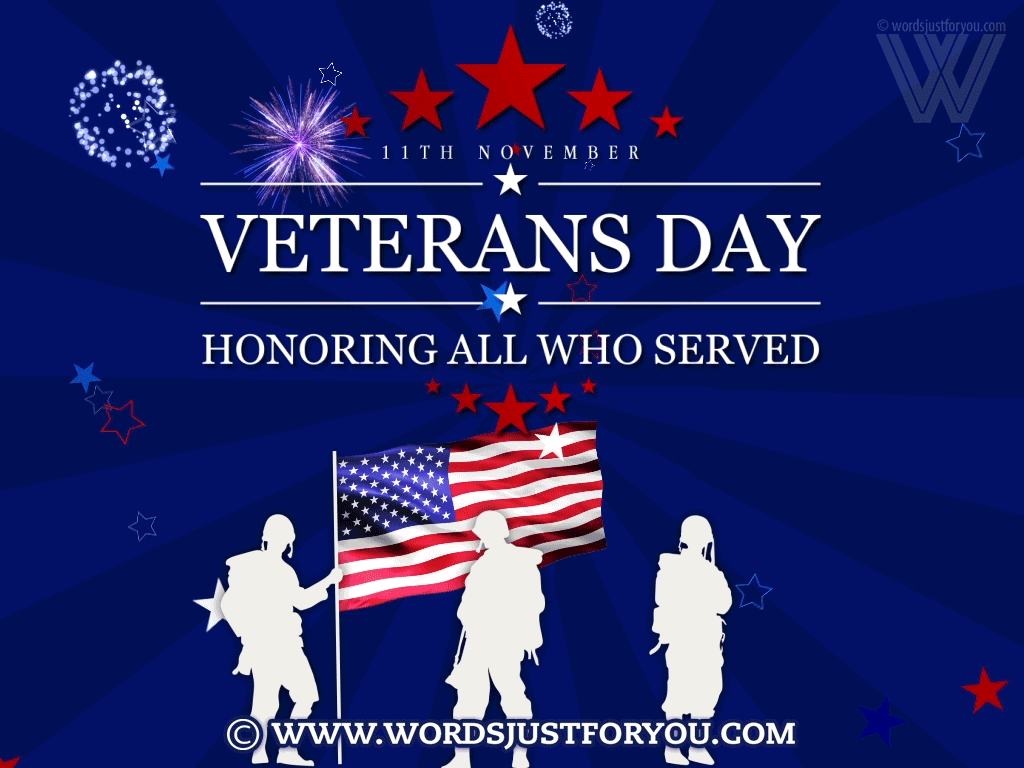 Happy Veterans Day Gif Religious!
Thank you Veterans for your Service, Bravery & Sacrifice for this Country. May God Bless You & Your Family!
BIBLE VERSE: 3 Defend the weak and the fatherless; uphold the cause of the poor and the oppressed. 4 Rescue the weak and the needy; deliver them from the hand of the wicked. Psalm 82:3-4 (New International Version)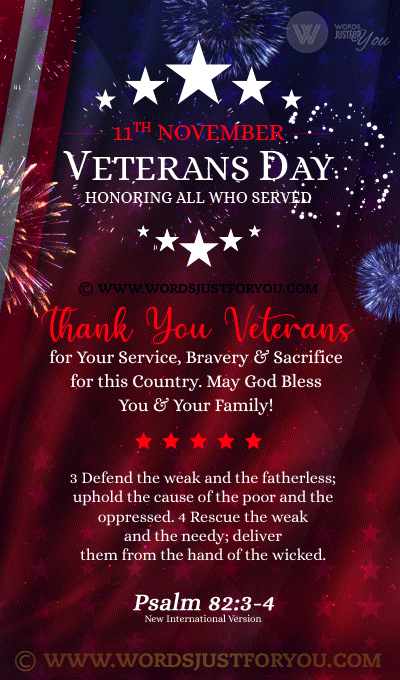 Happy Veterans Day Gif Religious with Bible Verse!
BIBLE VERSE: 1 Blessed is the one who does not walk in step with the wicked or stand in the way that sinners take or sit in the company of mockers,
2 but whose delight is in the law of the Lord, and who meditates on his law day and night.
3 That person is like a tree planted by streams of water, which yields its fruit in season and whose leaf does not wither—whatever they do prospers.
4 Not so the wicked! They are like chaff that the wind blows away.
5 Therefore the wicked will not stand in the judgment, nor sinners in the assembly of the righteous.
6 For the Lord watches over the way of the righteous, but the way of the wicked leads to destruction. Psalm 1:1-6 (New International Version)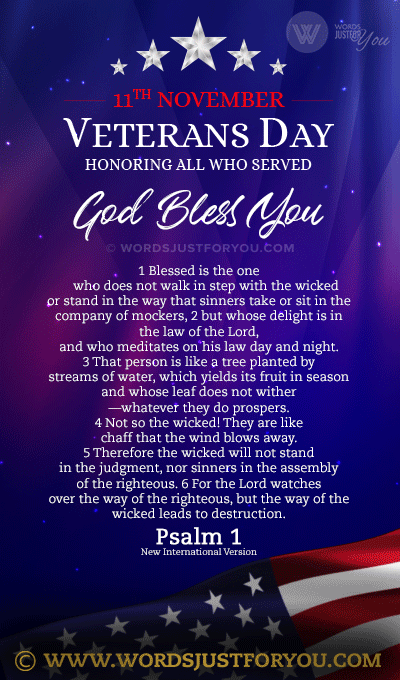 Happy Veterans Day Gif!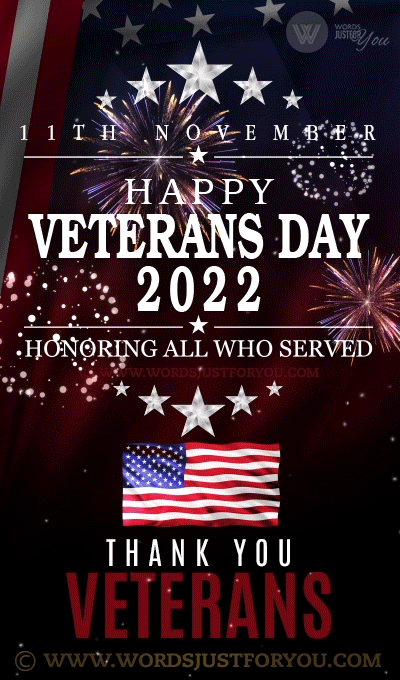 Good Morning Happy Veterans Day Gif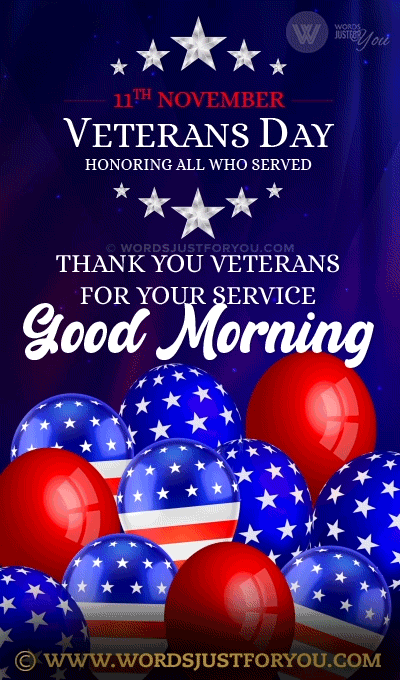 Animated Happy Veterans Day 2022 GIF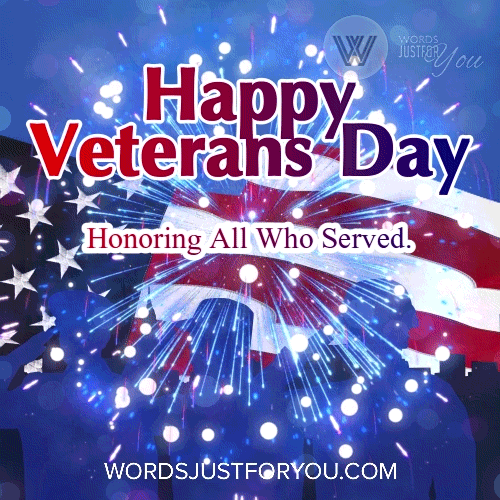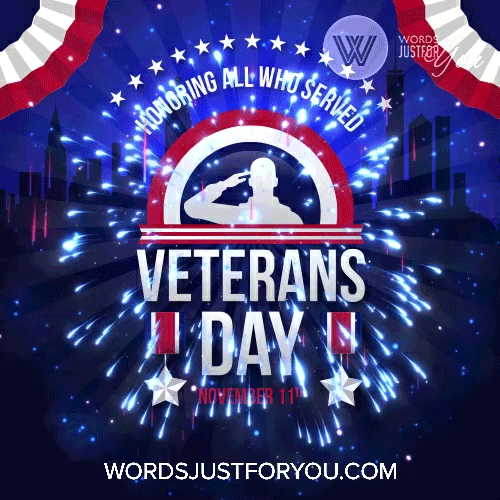 Happy Veterans Day Quotes
"The willingness of America's veterans to sacrifice for our country has earned them our lasting gratitude." – Jeff Miller
"Honor to the soldier and sailor everywhere, who bravely bears his country's cause. Honor, also, to the citizen who cares for his brother in the field and serves, as he best can, the same cause." Abraham Lincoln
"America's Veterans have served their country with the belief that democracy and freedom are ideals to be upheld around the world." John Doolittle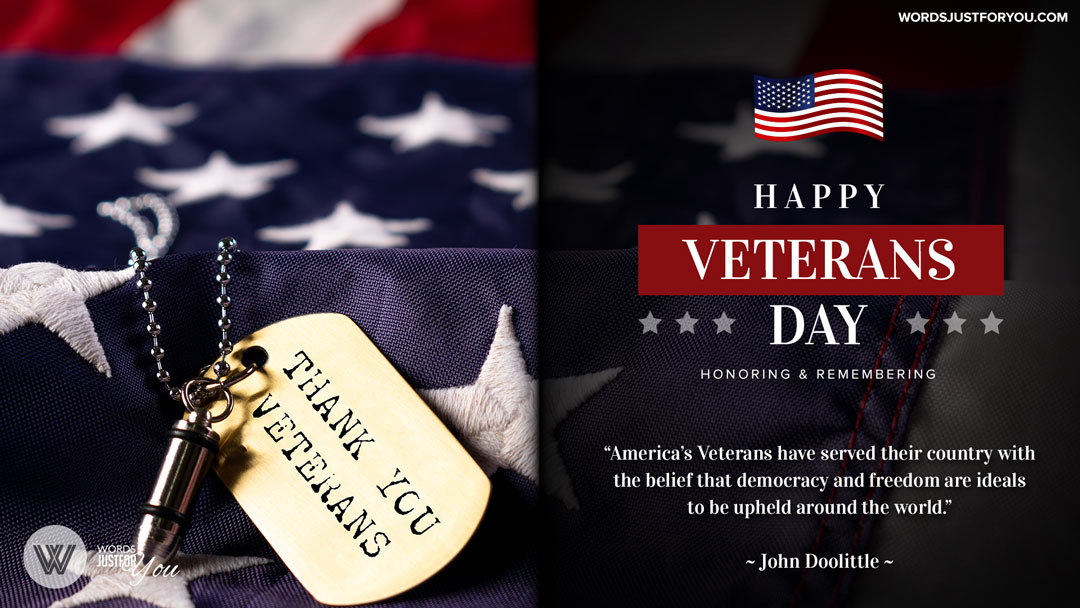 "Courage is contagious. When a brave man takes a stand, the spines of others are often stiffened" Billy Graham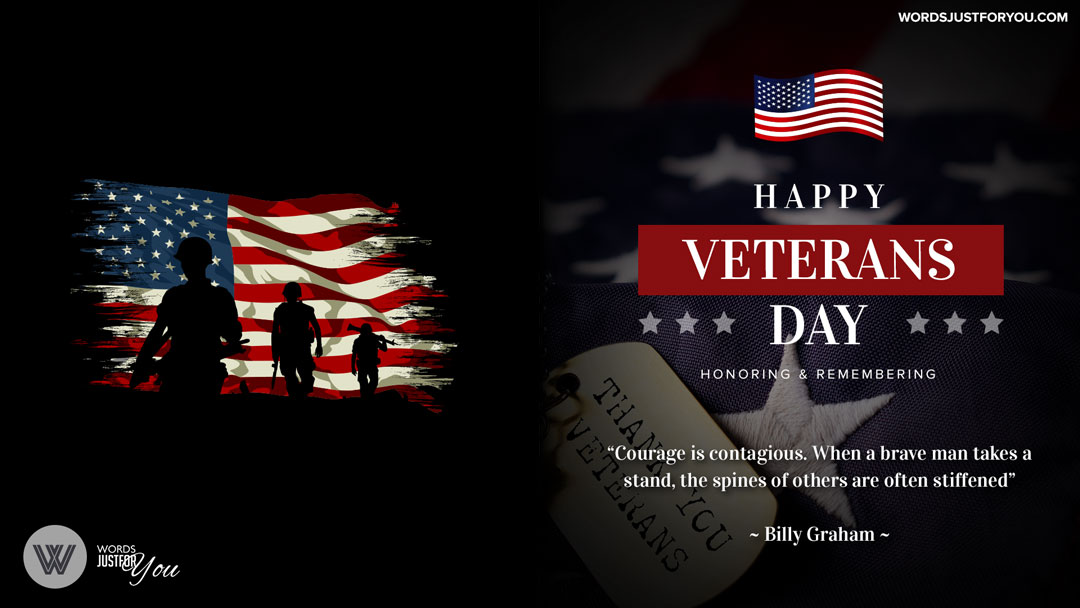 Free Download & Sharing for personal use only. You are not allowed to reproduce, redistribute, or republish any content from this website. Please read full Term of Use for more details.
For more video cards, please subscribe to our Youtube Channel as per link below (YOUTUBE CHANNEL)
Like, Share, Subscribe & Follow Us: WordsJustforYou
View more Gifs at GreetingsGif.com and HappyNewYearGifs.com