Animated Happy Easter GIFs Download
Best Original 2023 Creative Animated Happy Easter GIFs for Facebook, Twitter, WhatsApp, Instagram and other messengers.
Thank you for visiting WordsJustforYou.com. Our website offers original and exclusive designed Animated GIFs, Greetings Cards, and Images for you to share with your family, friends, colleagues, work mates, classmates, acquaintances to celebrate special occasions, provide daily inspiration, sending blessings, sharing thoughts and quotes, and much more.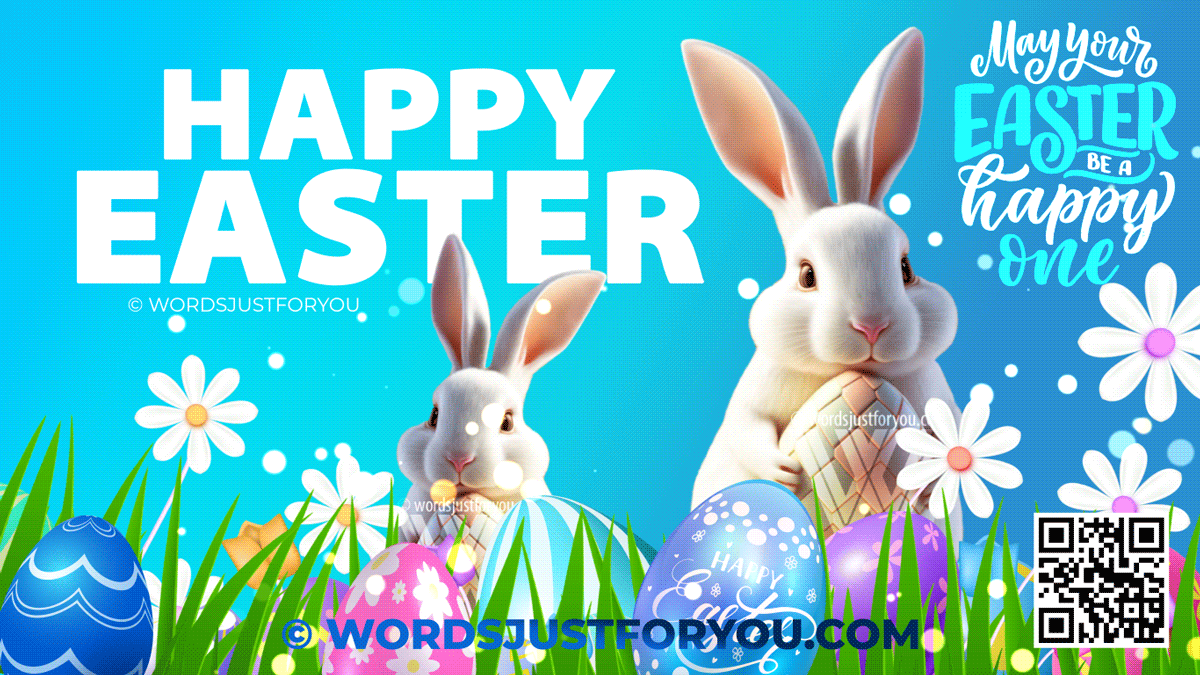 It is once again time to celebrate Easter, the time to celebrate the Resurrection of Jesus Christ and remember all the good things we do every year from decorating Easter Eggs, setting up Egg hunting, attending Church Service and Prayer Vigils, meeting family and friends, giving gifts, having special family meals, or just spending quality time with family. Whatever it is you will be doing, we wish you and your family a Happy and Special Easter. May you and you family be blessed with Peace, Love, Joy, Good Fortune and Good Health.
This year, Easter Sunday will be observed on Sunday, April 9th, 2023. Easter is one of the most important Christian celebrations which also coincides with the coming of spring.
To celebrate this special event, we have designed 2023 Easter GIF Wishes for WhatsApp, Facebook, Twitter, Instagram, and other social personal messengers. Simply download and send these Animated Easter GIFs 2023 to wish your family and friends.
Topics
Religious Easter GIF
Good Friday Religious Gif
Good Friday Blessings to You – Bible Verse: "For as Jonah was three days and three nights in the belly of a huge fish, so the Son of Man will be three days and three nights in the heart of the earth." Matthew 12:40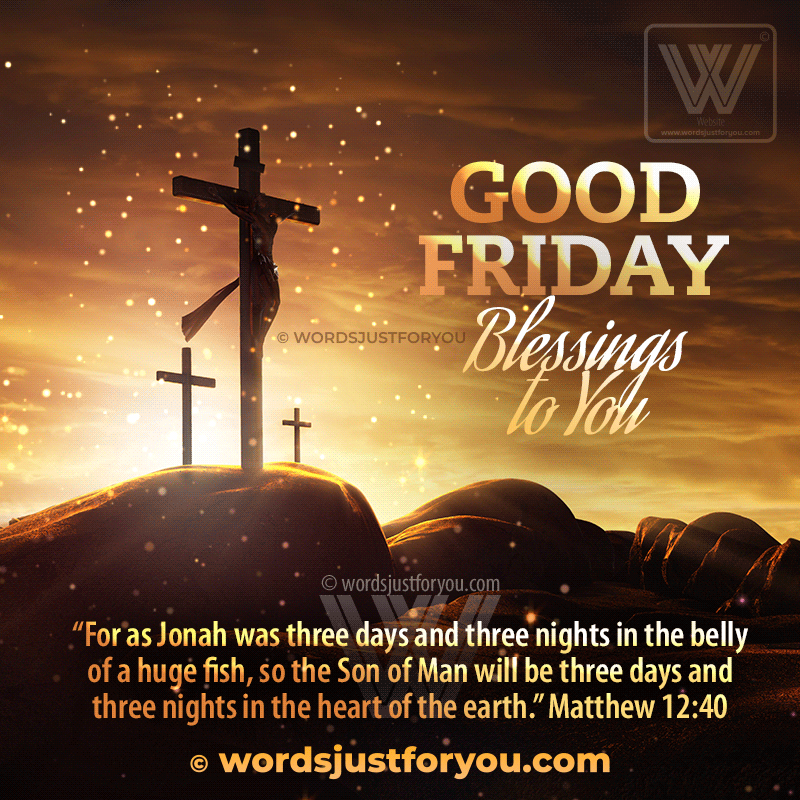 Jesus Easter Gif with Bible Verse
Bible Verse: Jesus said to her, "I am the resurrection and the life. The one who believes in me will live, even though they die." John 11:25 with Easter Message: May the Hope and Miracle of Easter bring you Peace and Joy. Happy Easter!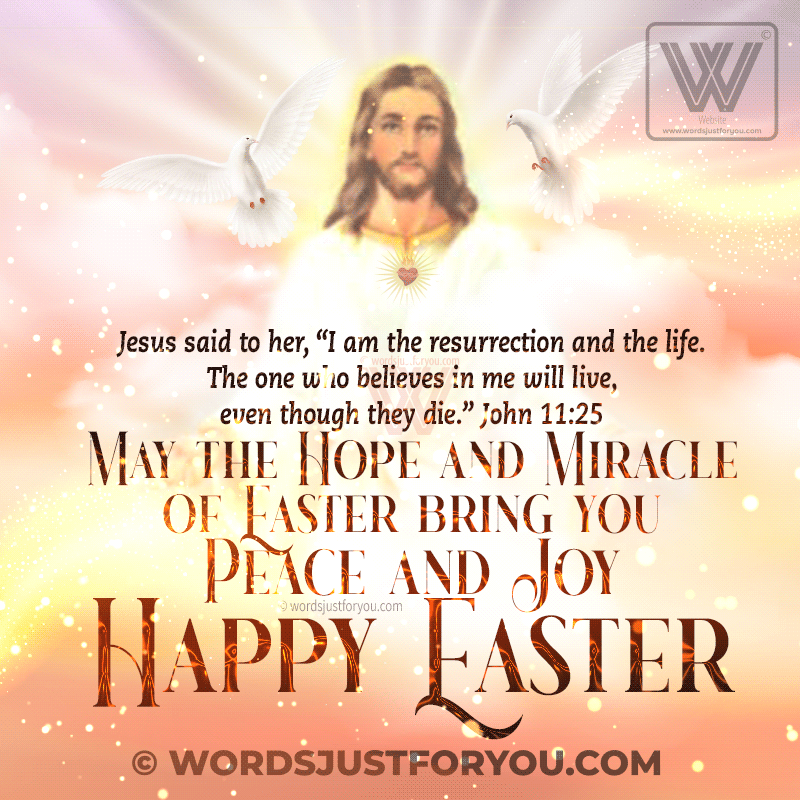 Cross Easter Gif with Blessings
Easter Blessings: May the Blessings of this Easter, fill your life with everlasting Peace, Joy, & Happiness.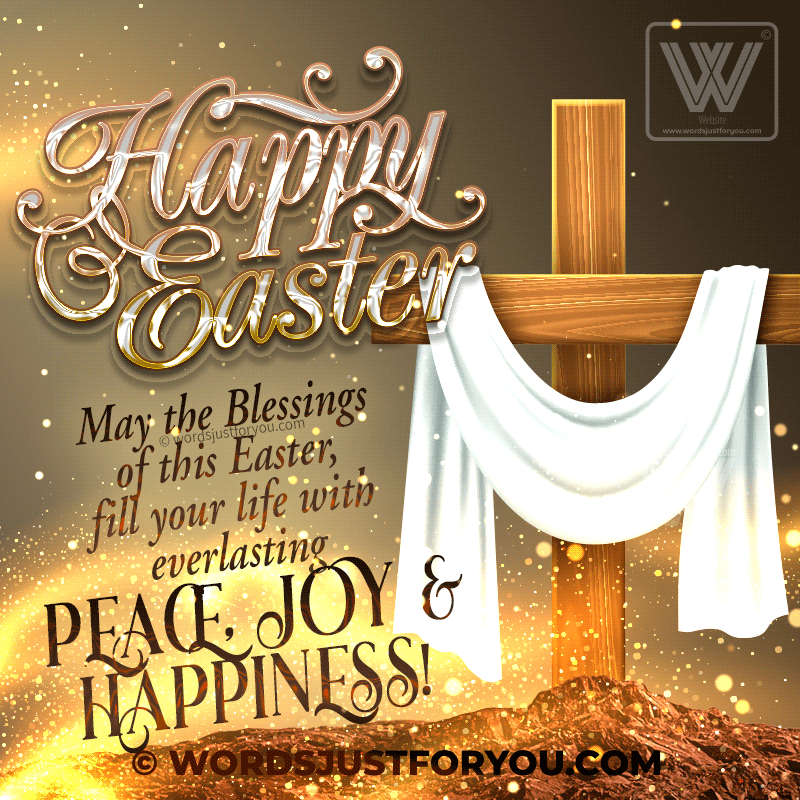 Glitter Easter He is Risen Gif
Bible Verse: 6 He is not here: for he is risen, as he said. Come, see the place where the Lord lay. Matthew 28:6
Wooden Cross Religious Blessings Easter Gif with Glitter
Bible Verse: For God so loved the world that he gave his one and only Son, that whoever believes in him shall not perish but have eternal life. John 3:16 with Easter Blessings: He is Risen! May the Love of God guide you and bless you with Abundance,Joy and Happiness this Easter and always.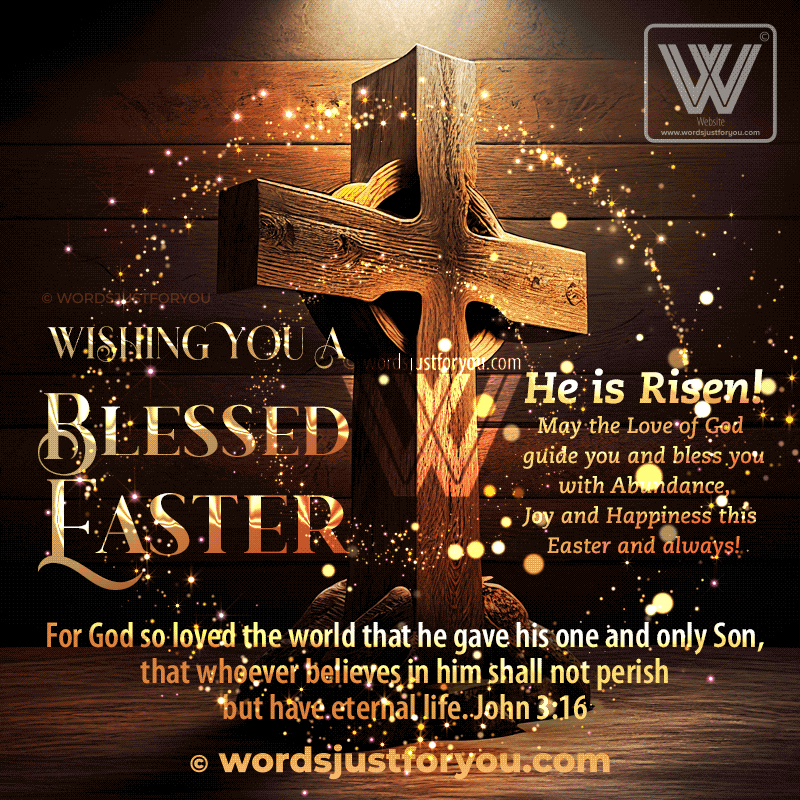 Blessed Easter Sunday He is Risen Gif with Glitter
Bible Verse: 6 He is not here: for he is risen, as he said. Come, see the place where the Lord lay. Matthew 28:6 Easter Blessings: Blessed Easter Sunday – He is Risen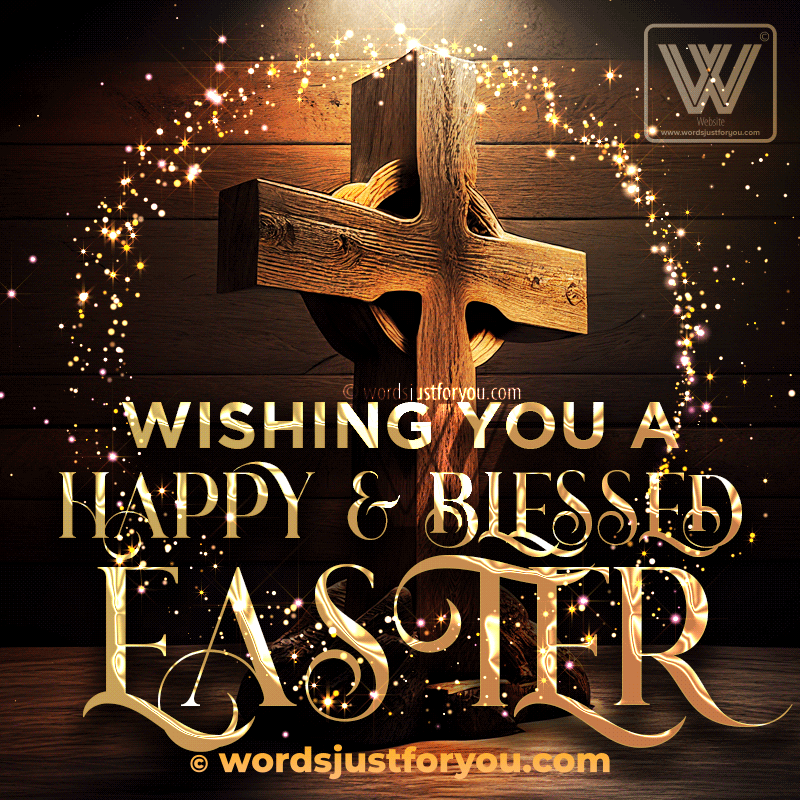 Happy Easter Wishes GIF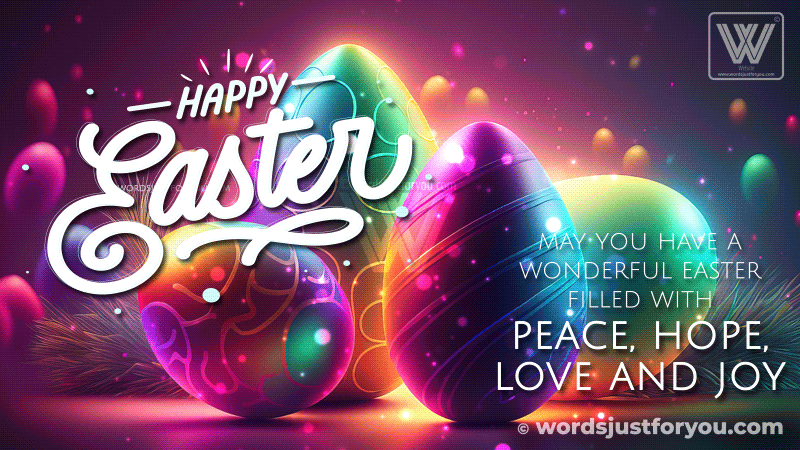 Easter Wishes for Family and Friends GIF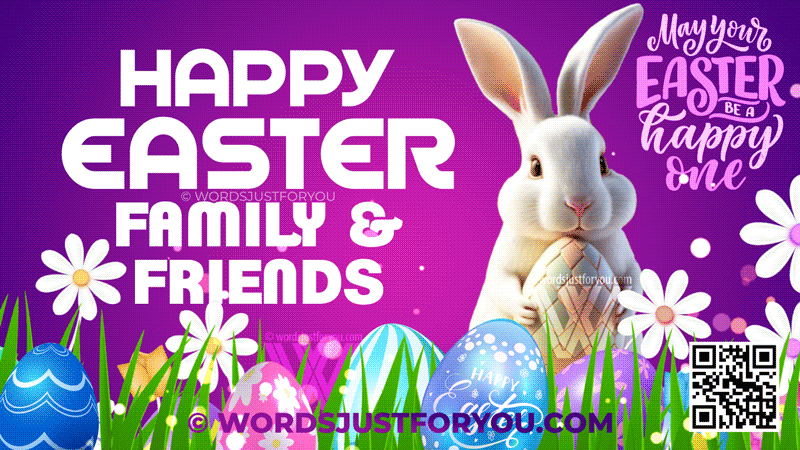 Animated Happy Easter Gif Wishes
Animated Bunny Ears Easter Gif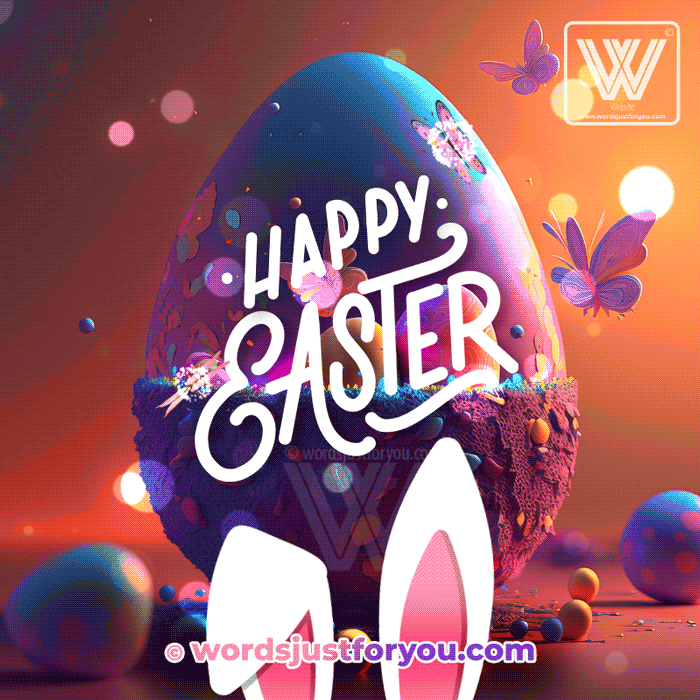 Glitter Bunny Happy Easter Gif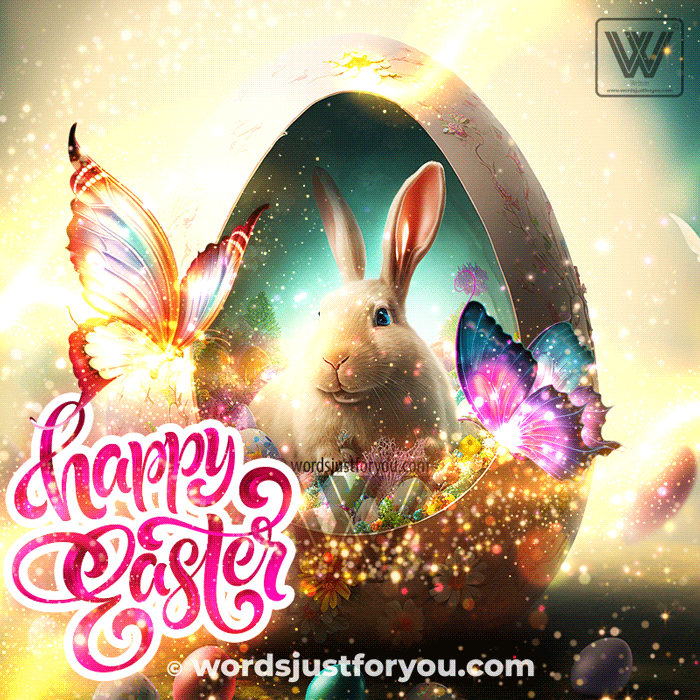 Confetti and Gifts Easter GIF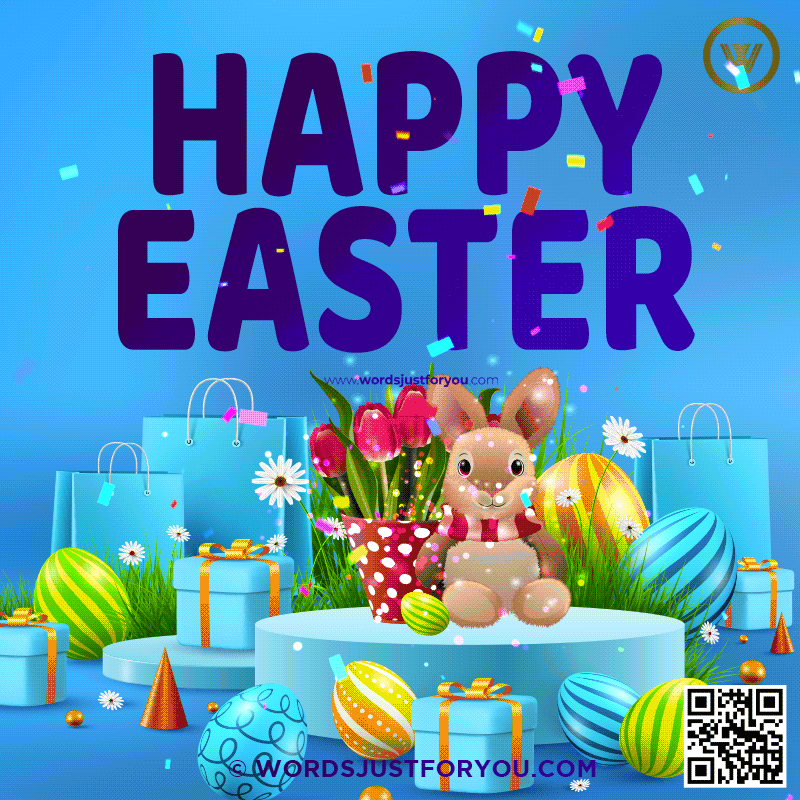 Cute Happy Easter GIF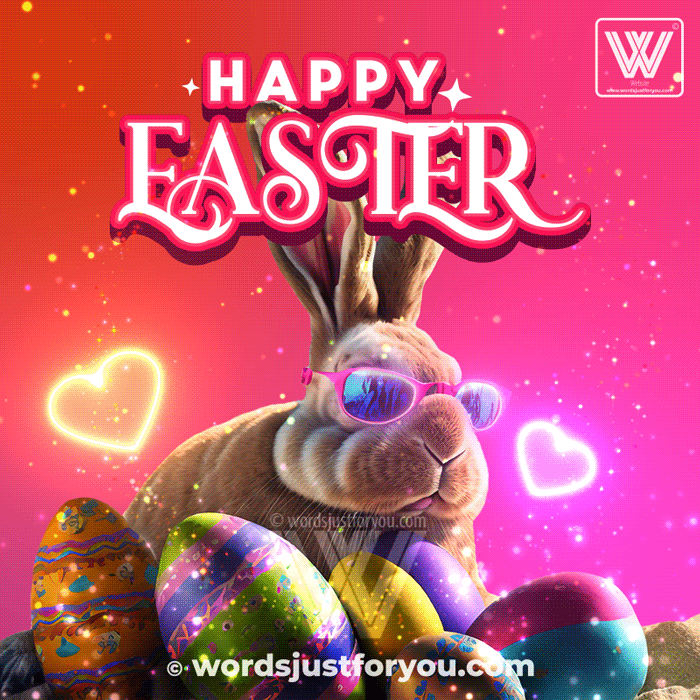 Easter Greetings GIF Download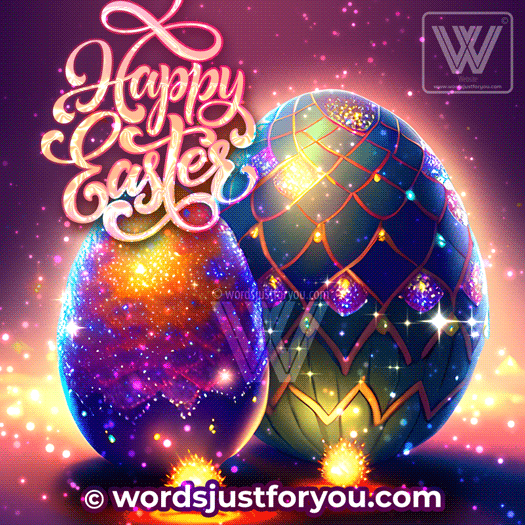 Chocolate Easter Bunny GIF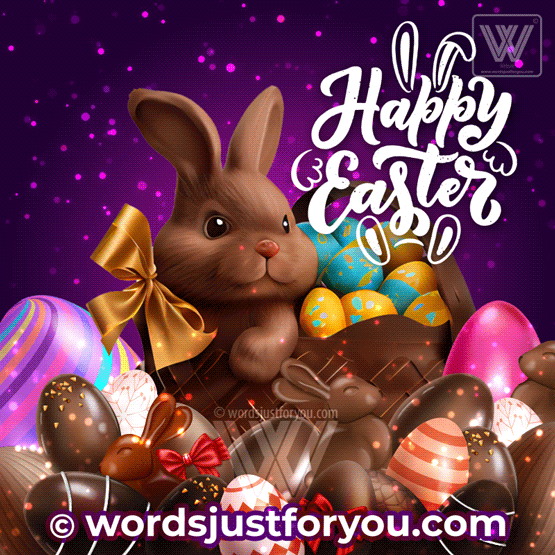 Dancing Bunnies Easter GIF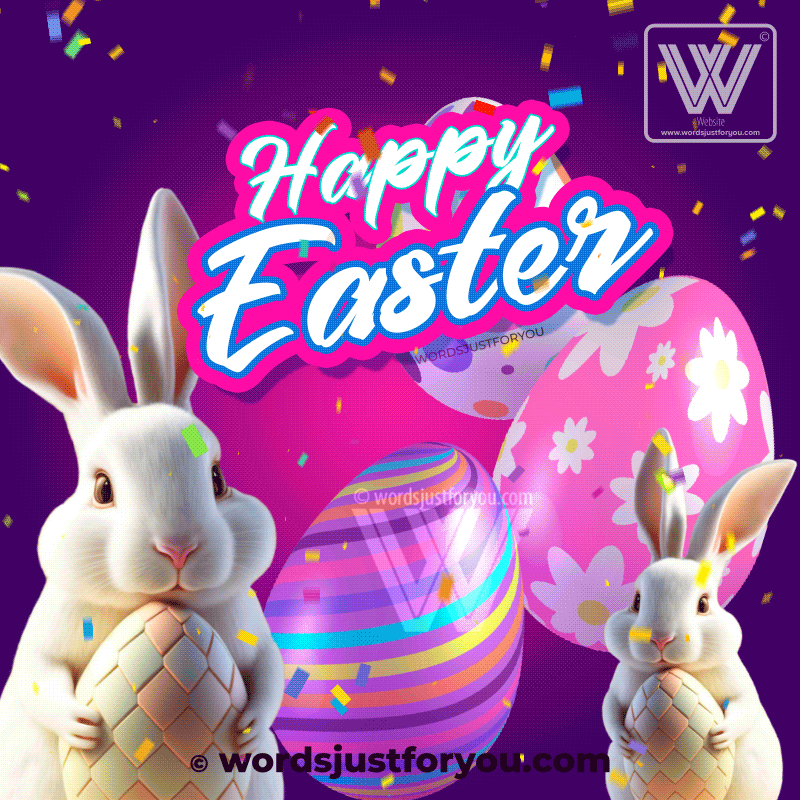 Dancing Eggs Easter GIF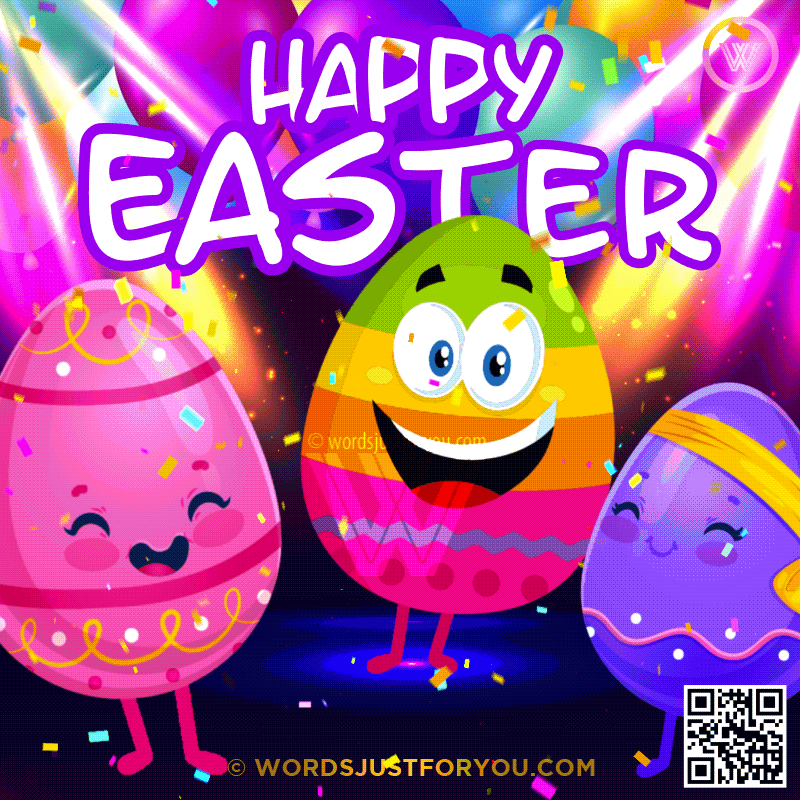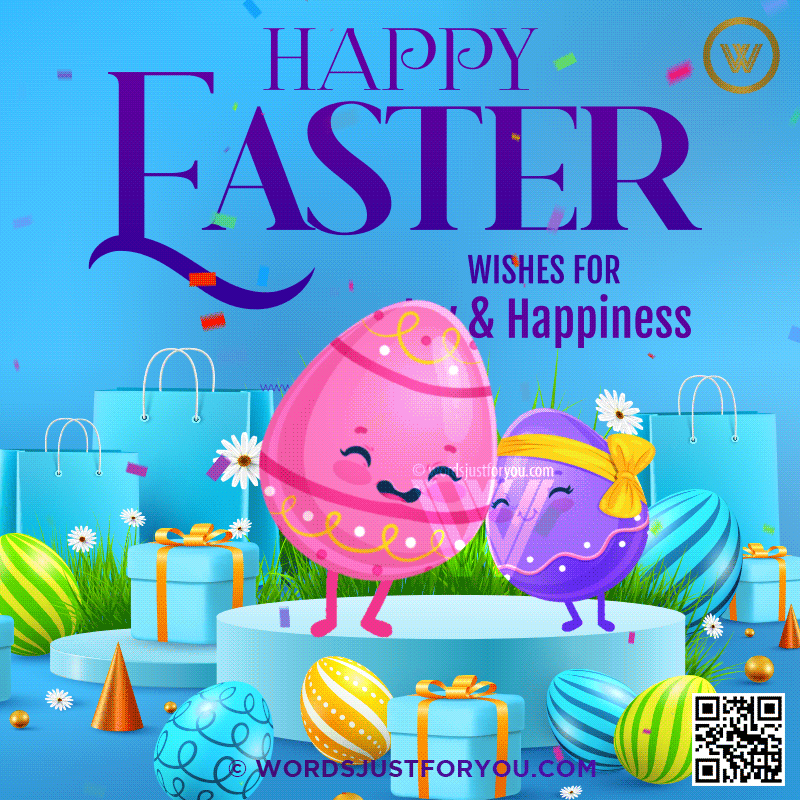 Happy Easter Greetings
Black and Gold Glitter Easter GIF
Download Black and Gold Glitter Happy Easter GIF
Colorful Easter Eggs Gif Wishes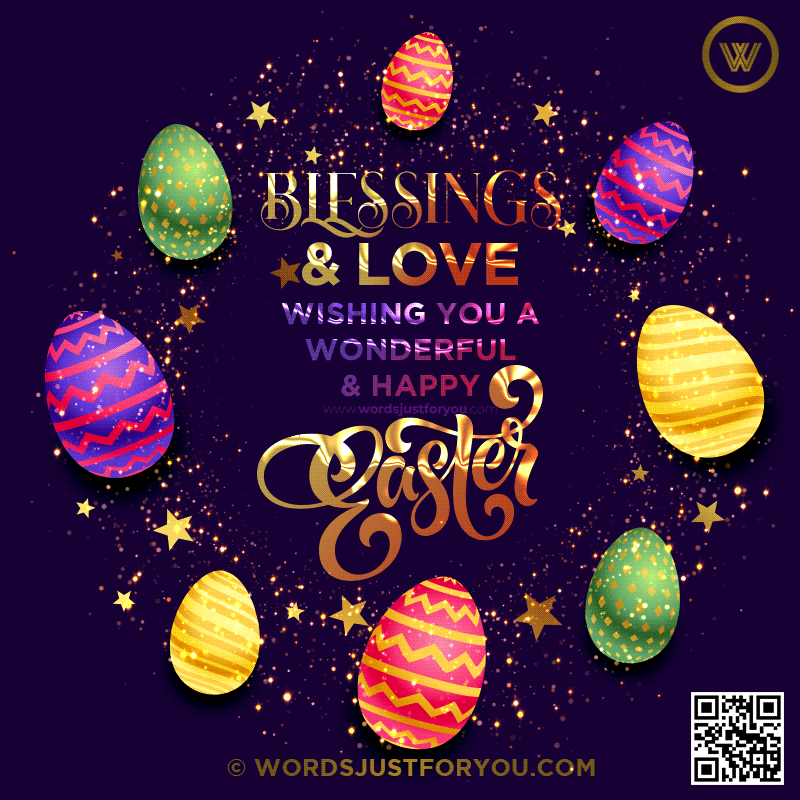 Bunny Easter Wishes GIF 2023
Easter 2023 GIF
Download Happy Easter Wishes 2023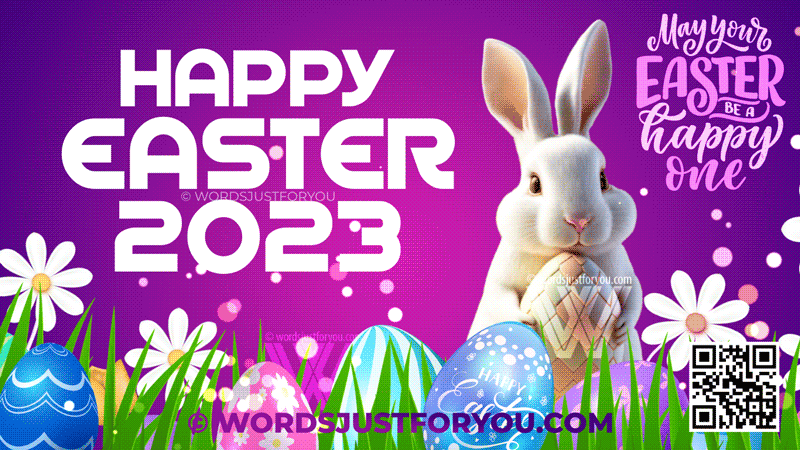 Easter Wishes Video GIF with Sound
Easter Wishes Greetings Video 1
Easter Wishes Greetings Video 2
Free Download & Sharing for personal use only. You are not allowed to reproduce, redistribute, or republish any content from this website. Please read full Term of Use for more details.
Like, Share, Subscribe & Follow Us: WordsJustforYou
View more Gifs at GreetingsGif.com and HappyNewYearGifs.com